Are social interactions difficult for you?
Do you worry that people will evaluate, judge or criticize you?
Social anxiety is more than just shyness.
When you are worrying about how others think or want, you lose the connection to what YOU need and what's right and true for you.
When you have social anxiety much of your efforts in interactions may be focused on trying to figure out what others think of you and what they want or need from you rather than staying connected to your own needs, truth and authentic experience. When you do this you lose your natural ability to interact and feel comfortable and safe with people. It's like you abandon who you are and what you are about to please another and to purchase love an approval because rejection feels unbearable.
If you have social anxiety you might:
– Easily feel trapped, overwhelmed or smothered by too much social interaction.

– Dread the idea of social gatherings, professional meetings, pubs, parties.

– Make excuses for not doing things or going places because of your anxiety.

– Feel your cheeks twitching, heart racing and face blushing when you speak up at a meeting.

– Not know what to say in conversations and feel your mind go blank.

– Feel nerve-racked about accidentally saying the wrong thing.

– Worry that when people get to know you they won't like you.

– Feel like an outsider in groups.

– Find yourself sweating profusely.

– Avoid eating alone in public.
Looking for an Alternative to Counselling?
Direct Neurofeedback – it's FAST ACTING!
– It's very effective at helping Anxiety.

– It is non-invasive, drug-free, painless and completely safe.

– Results are amazing and achieved from the first session – you'll know within hours.

– Direct Neurofeedback allows the body to relax and the mind to reset – it's a spa for the mind

.
The key to being socially comfortable is:
To heal the fear of rejection so you don't give up what is true about you!
We can help you be comfortable within yourself so you can:
– Feel calm and grounded in social interactions.

– Socialize more comfortably and naturally.

– Develop an inner confidence to have conversations.

– Make eye contact effortlessly.

– Make friends more easily.

– Increase your sense of belonging.
The Next Step is Yours – Take It!
A Personal Letter To YOU,
It takes courage to initiate a change in your life – especially one that has been weighing you down for a long time. It is almost as if that which you want to get rid of, is a familiar friend. In reality it is your enemy, that undermines and restricts you everyday.
Isn't it time to finally throw the enemy out and live the rest of your life free?
The expertise we have at the Alpine Counselling Clinic is unsurpassed. The thousands of clients we have helped to make significant changes in their lives over the past 30 years, bears good testament to our professionalism and commitment.
If you are hesitant in any way about taking the next step, call the number below and ask for me personally – so we can talk. I guarantee your satisfaction.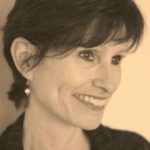 Claire Maisonneuve, director Alpine Clinic.