Annique Doucette M. Ed., RCC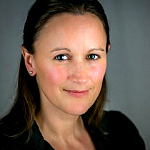 My Approach
In my practice, I guide clients through – and beyond – symptoms of anxiety and depression to a calmer mind, improved mood, and a deeper understanding of themselves.
My therapeutic approach is rooted in psychodynamic and attachment based theories – meaning that I appreciate the impact of our earliest experiences and our most significant relationships. I am always learning in order to better understand and help my clients.
I have training in a variety of approaches, including Sensorimotor Psychotherapy, Mindfulness Based Cognitive Behavioral Therapy, Dialectical Behavioural Therapy, and Emotion Focused Therapy. This breadth allows me to tailor my approach to best suit your needs and comfort.
A current area of study that interests me is how our body and brain are influenced by, and influence, our experiences. I see physical and emotional symptoms of anxiety and depression as valuable sources of information that can guide us to a deeper level of therapeutic work.
Understanding the roots of our struggles, our patterns become clear. We can then establish and maintain healthier patterns of thought and more satisfying relationships.
Clinical Experience
As a Registered Clinical Counsellor since 2006, I have over 13 years experience working in a variety of mental health care settings. My clinical practice is focused on two main areas: anxiety/depression and grief/loss including complicated grief and traumatic loss. I have specialized training in helping people heal from trauma and extensive experience helping people struggling with thoughts of suicide and supporting those who have lost a loved one to suicide.
What to Expect
My main goal is for you to feel supported and understood. From there, we will work toward deepening your understanding of yourself, developing self compassion, and challenging critical self talk. I will guide you through proven techniques for calming your mind and improving your mood. Therapy is a process. With time, you will come to understand the habits and patterns you have in relation to yourself and others. We will explore alternate ways of being and work toward positive and meaningful change in your life.
It takes courage to face our pain and struggles. It is my privilege to guide you in your self discovery, healing, and growth.