Being in a car accident, can be extremely stressful.
Your whole life can change in a split second.
In addition to suffering from physical injuries, there can also be psychological consequences.
For some people, these difficulties may be short-lived while others may develop Post-Traumatic Stress Disorder (PTSD). In these cases, symptoms may continue to get worse over time.
After an accident, common physical symptoms of Car Accident Trauma include:
Fear of driving

Panic attacks

Insomnia,

Intrusive memories, flashbacks and nightmares

Racing heartbeat

Fatigue and low energy

Muscle tension, aches and pains

Crying spells

Headaches

Stomach Distress
When your sense of personal safety and trust are shattered by a car accident, it's very common to feel un-settled or afraid.
You may also feel unsure about how to cope with the consequences.
Looking for an Alternative to Counselling?
Direct Neurofeedback – it's FAST ACTING!
– It's very effective at helping stress and anxiety.

– It is non-invasive, drug-free, painless and completely safe.

– Results are amazing and achieved from the first session – you'll know within hours.

– Direct Neurofeedback allows the body to relax and the mind to reset – it's a spa for the mind.
The difficult emotions and guilt can feel overwhelming, and you may become isolated because you don't know what to do and the people around you don't understand.
You may even begin to feel hopeless about the future, which can have major personal, financial and professional consequences for your life.
After an accident, common behavioral responses to Car Accident Trauma include:
Increased stress when trying to cope with daily activities

Feeling guilty or worried about others involved in the accident

Loss of self-esteem

Financial hardship because you're unable to work

Persistent physical pain that affects personal relationships

Feelings of confusion and trouble concentrating on priorities

Loss of self confidence in driving and other aspects of life

Social withdrawal and isolation
While some people can "get over" symptoms more quickly, others may not be able to, unless they get the right kind of help. The longer someone avoids dealing with the consequences of a car accident, the longer they can be affected by the trauma.
Even though family and friends are doing their best to help, they may appear frustrated because they think you should just "get over it".
If you're struggling with Car Accident Trauma, you need to ask for help.
You don't have to feel overwhelmed and isolated by the after-effects of a car accident.
There is help available.
If you're struggling with trauma, or wonder if you could have PTSD, please contact our office.
After you book an appointment, we'll work together on a plan to help you regain control over your life. It is possible to feel normal again, and:
Drive with confidence

Overcome panic attacks

End nightmares and flashbacks

Manage stress

Rebuild your self-esteem

Return to work

Repair damaged relationships

Take back control of your life
If you've been in a car accident, your healing is not complete until the complex emotional and psychological issues have also been resolved.
We can help you do that
The Next Step is Yours – Take It!
A Personal Letter To YOU,
It takes courage to initiate a change in your life – especially one that has been weighing you down for a long time. It is almost as if that which you want to get rid of, is a familiar friend. In reality it is your enemy, that undermines and restricts you everyday.
Isn't it time to finally throw the enemy out and live the rest of your life free?
The expertise we have at the Alpine Counselling Clinic is unsurpassed. The thousands of clients we have helped to make significant changes in their lives over the past 30 years, bears good testament to our professionalism and commitment.
If you are hesitant in any way about taking the next step, call the number below and ask for me personally – so we can talk. I guarantee your satisfaction.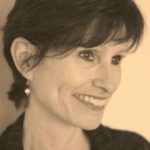 Claire Maisonneuve, director Alpine Clinic.