Deborah Buthmann – Master's Clinical Psych, RCC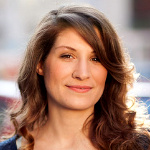 Languages – Fluent in English and German
My approach
Through a holistic lens, my aim is to help clients heal from the past, cope with the present, and build a fulfilling future.
I work to create a genuine and encouraging space where clients feel safe to face their struggles. I guide clients through the exploration of the Body and Mind to find insight and resources for positive and meaningful change.
In my work I focus on helping clients seeing themselves within the context of their family of origin, recognizing dysfunctional thought and behaviour patterns, understanding their scope of emotions and integrating experiences.
Our somatic experiences are gateways to connect with ourselves, therefore I place attention on how my clients feel in their bodies, both, in order to listen to their bodies' messages and wisdom, to open constricted areas and addresses the physiological elements of challenging experiences.
In my years as a therapist, I have supported children, adolescents, families, couples and individuals with a range of clinical issues including:
Anxiety related disorders
Depression
Stress
Trauma
Self- esteem
Gender identification
Family of Origin
Relationships
Parenting
Autism, learning and developmental problem
I work within the frameworks and use techniques from
Brainspotting
Internal Family Systems
Cognitive Behavioural Therapy
Adlerian Therapy
Sensorimotor Psychotherapy
Yoga and Mindfulness
If the combination of cognitive, emotional and physiological process in therapy is something that speaks to you, I look forward to your inquiry and welcoming you in person to explore this collaborative process.