Francine Marx-Zatzick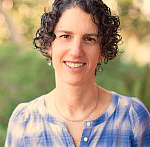 Francine Marx-Zatzick, M.A.
Registered Clinical Counsellor

Counselling is a collaborative process, in which I help you find your own answers to your struggles. I act as your guide to help you learn more about yourself, and grow towards being the best person you can be.
I have been a therapist for 20 years.
My areas of specialization include:
-Stress & anxiety
-Trauma & abuse
-Couple's counselling
-Parenting difficulties
How I work:
I will make every effort to ensure that you feel understood and safe in our work together.
My work is informed by:
Focusing & other body-oriented techniques– Focusing is a method of accessing information and knowledge that you carry inside of your body. Through this gentle and guided process, I will help you investigate what is called your "felt sense" – sensations which are just beneath your awareness. Through focusing, you will learn something crucial about yourself and your current struggles in an experiential way. I will also teach you other mindfulness-based practices to help you manage and decrease your stress and anxiety.
Attachment Theory- Your early formative relationships remain important even after you grow up. They influence your ability to connect with others as well as how your manage your emotions as an adult. I can help you to interrupt old unhealthy patterns of relating, understand why you repeat the same mistakes over and over, and discover how to make better choices.
Emotionally Focused Couples Therapy– When our relationships are not doing well, we develop ways of coping and communicating that can make us feel even worse. Through EFT, you will come to see that your partner is not the problem, but rather the unhealthy pattern of relating you have fallen into together. I will teach you new ways of communicating. You will discover a more secure connection with one another and an increased sense of intimacy.
Relational Therapy– People develop within relationships, engagement and connection with others. In the same way that wounding occurs in relationships, especially our early and important ones, healing also can happen within our relationships. I bring a deep curiosity and respect for your unique needs and diverse background. I believe that the willingness to ask for help, combined with working on self awareness are the first steps to change.