Individual Counselling
A One On One Process
Individual counselling is a process through which clients work one-on-one with a trained therapist—in a safe, caring, and confidential environment—to explore their feelings, beliefs, or behaviors. The process can help you work through challenging circumstances, identify aspects of your life that you would like to change, resolve difficult relationship with others, set personal goals, or work towards a desired change.
It's a Big Step
We understand that coming to individual counselling is a big step for most people. You will find that all our counsellors "have been there" – their life experiences have the common thread of all people. You will not be speaking with a stranger, you'll be talking to someone who knows every angle of the issue that is concerning you and in many cases has been where you are at now.
The Initial Intake Session
In your initial intake session, you will have a chance to discuss what's going on for you, you will be asked questions so that we may clearly understand your situation and needs, and by the end of the session, your therapist will give you their professional feedback on what they think may be happening for you and what the best approach to treatment may be.
We Are Covered By:
– Most Extended Health Benefits –
– ICBC – We direct bill ICBC for You –
– First Nations Health Authority – We direct bill –
– Crime Victim Assistance Program – We direct bill –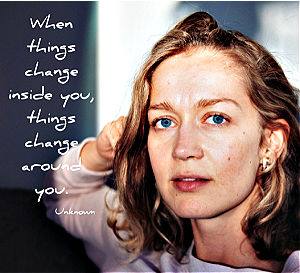 2023 Consumer Choice Award
Consumers Have Chosen Your Company
Looking for an Alternative to Counselling?
Direct Neurofeedback – it's FAST ACTING!
– It's very effective at helping Anxiety, Worry, Panic Attacks, Fears and Phobias

– It is non-invasive, drug-free, painless and completely safe.

– Results are exceptional you'll experience a difference after a few sessions.

– Direct Neurofeedback allows the body to relax and resets the nervous system.
Is A Professional Better Than a Friend?
The benefit of working with a trained professional is getting fresh insight and non biased feedback into your situation that can help you identify your blind spots and patterns which may be keeping stuck and holding you back from having the life your want.
Is Medication Better Than Therapy?
Therapy is a proven treatment that has been shown to be equally or more effective than medication but with no side effects and with longer lasting benefits.
Important To Try the FREE Half Session!
Research has proven that the connection with your therapist is key to the success of your treatment. For that reason we suggest you try our half hour free consultation. This isn't an individual counselling session, but a chance to meet with the counsellor, tell them briefly what's happening for you and ask them any questions that may help you feel more comfortable in moving forward.
A Few of Our Team Counsellors
Go To "Our Team" to see all Counsellors and Neurofeedback Technicians.
Claire Maisonneuve MA RCC
Director, Alpine Counselling Clinic
For over 30 years I have explored and implemented different approaches and strategies with my clients. My approach to therapy is holistic in that I address your issues from all aspects of your being, including your mind, body, emotions and spirit. I draw on years of work with advanced techniques of Cognitive Behaviour Therapy, training in body centered therapies and on Psycho-spiritual principles. My methods are scientifically validated and evidenced based.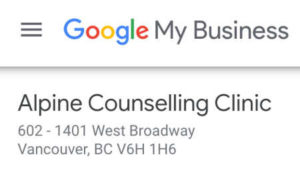 Sharon Dinur is fantastic! She's very attentive and helpful both with practical issues and with the task at hand. We worked on EMDR and I counldn't recommend it enough.
The Next Step is Yours – Take It!
A Personal Letter To YOU,
It takes courage to initiate a change in your life – especially one that has been weighing you down for a long time. It is almost as if that which you want to get rid of is a familiar friend. In reality it is your enemy, that undermines and restricts you everyday.
Isn't it time to finally throw the enemy out and live the rest of your life free?
The expertise we have at the Alpine Counselling Clinic is unsurpassed. The thousands of clients we have helped to make significant changes in their lives over the past 30 years, bears good testament to our professionalism and commitment.
If you are hesitant in any way about taking the next step, call the number below and ask for me personally – so we can talk.

Claire Maisonneuve, director Alpine Clinic.