A Healing Group for People Suffering from OCD
WELCOME!

Have you been diagnosed with OCD?

Do you struggle with intrusive, distressing thoughts and mental images?

Do you feel compelled to engage in rituals that seem senseless and absurd?

Whether your fears include:
Harming another person

Something bad happening to those you love

Running over someone or something while driving

Getting contaminated by touching something etc.
Please realize this: YOU ARE NOT ALONE AND THERE IS HELP

This small healing group is for people who want to be free from Obsessive Compulsive Behaviours by helping you change and rewire your brain.




WHAT YOU WILL GAIN FROM THIS GROUP:

A quiet and clearer mind.

A deeper understanding of your symptoms and their purpose.

A more accepting and loving relationship with yourself.

The ability to identify where you are stuck in your thinking and strategies to move forward.

Healing with others in an atmosphere of unconditional support and acceptance so that you can realize you are not alone.

ACT NOW! And embark on the only worthwhile change and permanent advance

you can ever make: your own inner healing.
WHO SHOULD ATTEND
This group is for those who are serious about taking a fuller responsibility for their thoughts, feelings and actions, and are ready to roll up their sleeves, and do more in-depth therapeutic work in order to overcome the pain and suffering of OCD.
This is not a drop-in group.  Please consider seriously if your current commitments will allow you to attend regularly.  Your presence as a witness, support and participant creates the sacred and safe environment in which true healing can occur.
Admission will be on a first come basis, however a short interview will be conducted to determine group compatibility.
Your attendance to this group and your prompt arrival is very important.
WHERE – WHEN – HOW LONG – HOW MUCH
Wednesday evenings from 6:30-8:30pm.
Starting September 12th, 2018  –  For 12 sessions. (No class on Halloween, Oct. 31st)
At Alpine Counselling Clinic: 602-1401 W. Broadway, Vancouver.
$80.00 per session: A commitment to all 12 sessions is required to register for this group and this implies that payment for each session will be automatically deducted from your credit card at each session whether you attend or not.
These group sessions are more cost effective than doing individual therapy and have proven to be more productive.
ABOUT THE LEADER – Maria Suleyman BA, MA.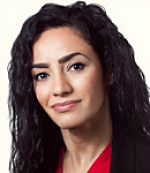 Maria is a Registered Clinical Counsellor at Alpine Counselling Clinic. 
She studied and trained under the supervision of Claire Maisonneuve for the last 5 years.
She is trained in Cognitive Behavioral Therapy, and is certified in Sensorimotor Psychotherapy.
WHAT IS THE FORMAT
Each session is 2 hours and will include:
A short discussion of a topic

Small group exercise or inquiry

Small group discussions

A short mindfulness practice
In this smaller group format, you get to experiment with the skills and techniques you are taught.  In this safe and consistent environment, everyone shares.
Please ACT FAST: this group will fill up quickly:  only 8 spaces available.