Panic Attack Specialists, #1 in Vancouver since 1991.
A Panic Attack is one of the most curable anxiety disorders. They can be effectively treated without medication, with lasting benefits.
Ask us how!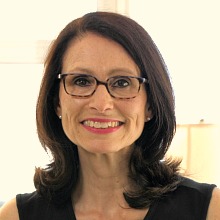 Claire Maisonneuve, director
Looking for someone you can trust?
TESTIMONIAL – Dr. David Dyment MD, CCFP says,   
"As a family physician in Burnaby B.C., I have been referring patients to Claire Maisonneuve for the past 27 years. The feedback I have received has been remarkable. She gets results and I would strongly recommend Ms Maisonneuve for anyone seeking couples or individual therapy."
Over 30 years of helping clients make break-throughs in their lives. 
The Number One Issue with a Panic Attack!
"It seems to come out of nowhere, a silent hurricane of emotions that can make you believe some crazy things. It can make you worry that you're having a heart attack when you're not. It can stop you in your tracks and turn your life inside out while it holds you by the throat. A Panic Attack takes you to the worst-case scenario and tries to keep you there."   Claire Maisonneuve, director Alpine Clinic
We Are Covered By:
– Most Extended Health Benefits –
– ICBC –
– First Nations Health Authority –
– Crime Victim Assistance Program –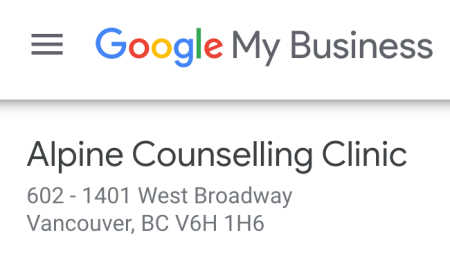 All the staff, technicians & therapists are super friendly. A combination of neurofeedback & consultation is the best program for panic attacks and anxiety.
Tamara Bell – TV Host doing Neurofeedback for Anxiety 3:50 mins
Dr. Dubin on Direct Neurofeedback
Direct Neurofeedback – it's FAST ACTING on any Panic Attack
As an Alternative to Counselling….It can stop a Panic Attack today!
Calms the mind quickly / Results are amazing / Benefits lasting / Non-invasive / Painless / Safe
Let Us Help You Change Your…..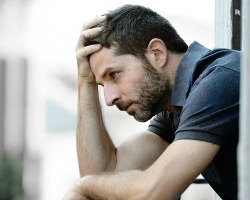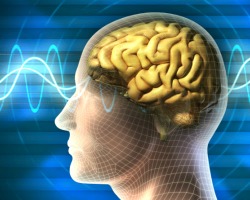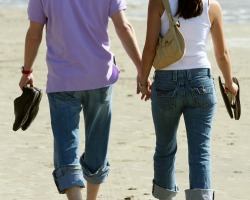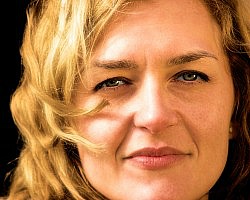 Neurofeedback Testimonials

"My husband was locked in a pattern of anger and frustration that took a hold of his personality after his head injury. Through the Alpine Clinic and Direct Neurofeedback he has regained his personality back and his relationships have significantly improved with me and his teen daughters. He has improved focus and mental abilities. He is no longer stuck in frustration." SP

"Doing Direct Neurofeedback has helped me change in profound ways.  It's been a life changing experience.  It's like night and day. I have become a lot more spontaneous, clearer in my feelings, and decisions.  I find I am more honest and open with people.  I can't hide my feelings anymore and it feels great. I am much more communicative with people and so much more aware of myself in that process.  All of which has allowed me to feel more connected to others." HW

"Doing the Direct Neurofeedback at the Alpine Clinic has been a game changer for me.  It's given me drive and energy.  I am able to focus on the positive, and feel like I am in control.  Although negative thoughts may come up, they don't take over and they don't become obsessive. I am able to make decisions more clearly and I am accomplishing things.  Some weeks I'm so far ahead on my "to do" list, I don't know what to do!" PS

"I was at a cross roads with my anxiety and could see the impact it was having on everything in my life. I trusted Neurofeedback and the team at Alpine. My life is so different now, yet so what it should be. I no longer have brain fog, and I find myself truly stopping to just enjoy things. I used to have a constant inner dialogue that was pretty negative, and I have no idea where it went but its gone and good riddance!" JJ
3 Words to Describe Anxious Behaviour
"Avoidance – Avoidance – Avoidance"
You'll stay away from the things that make you anxious – parties, crowds, public speaking, freeways, bridges, heights, paying bills. Anxious people search for ways out. And that in the long-term can seriously detract from the quality of life that is rightfully yours.
Counselling at the Alpine Clinic can offer you the most profound opportunity to make lasting changes in your life that will result in greater peace and happiness.

"My decision to choose Alpine was probably the important decision that I have ever made in my life and I will always consider Skyelar Napier one of the most influential people in my life. I am so blessed to have this relationship and am so grateful for all that the clinic and the professionals who work there have, and continue to do, to help me make the best of each day." G. W.

"I felt trapped by my past, was continually bombarded with negative thinking, and was steadily gaining weight. Through the counseling I received from Claire …I was able to accept my past, calm the negative thoughts, and begin to lose weight. Claire offered me practical skills to deal with adverse situations and enabled me to re-take control of my life…. I now feel free from my past and look to the future with confidence." P.M. Delta

"The professionalism I encountered enabled me to take the leap of faith – and accept that I truly needed my counsellor's help.  The structure and continuity enabled step-by-step progress. The building blocks are solid. The timeline – given the massive result – was short, just months in duration."  L.B. Surrey

"Claire I want to thank you so much.  I did not know what to expect when I began work with you, but now know how pivotal it was in moving beyond past events.   I can honestly say that I feel myself again and that life has regained it's spark. You truly are gifted in your work.  As you have helped many, thank you for playing this role in my life." C. C.
Self-Help Articles
Don't be alarmed, you're likely having a normal reaction to an abnormal situation. Many people have difficulty getting past certain events that have happened to them and find it challenging to "get over" persistent negative [...]
The Next Step is Yours – Take It!
A Personal Letter To YOU,
It takes courage to initiate a change in your life – especially one that has been weighing you down for a long time. It is almost as if that which you want to get rid of is a familiar friend. In reality it is your enemy, that undermines and restricts you everyday.
Isn't it time to finally throw the enemy out and live the rest of your life free?
The expertise we have at the Alpine Counselling Clinic is unsurpassed. The thousands of clients we have helped to make significant changes in their lives over the past 30 years, bears good testament to our professionalism and commitment.
If you are hesitant in any way about taking the next step, call the number below and ask for me personally – so we can talk. I guarantee your satisfaction. 

Claire Maisonneuve, director Alpine Clinic.