Are you looking for ways to squeeze in a counselling session without having to factor in extra time to commute?
Tele-counselling, also known as online therapy, allows clients to receive treatment, advice and support over the internet, through email or over the phone.At the Alpine Counselling Clinic we provide these services within British Columbia to allow clients to continue to receive support when they are unable to make it in to see us.
Although online therapy cannot be considered psychotherapy, and can't replace the power of face to face counselling, it shares many of the features and benefits of life coaching and in this way, is very helpful in offering ongoing guidance and advice.
When you are juggling the demands of a busy life, raising a family and working it may be easier to do counselling through video or phone sessions. This way you can still engage the help of your therapist if you cannot be physically present. This ensures that you can keep moving forward with your treatment. It also enables you to miss fewer appointments, as you need to book less time off work.
We suggest you come and meet us face to face for your initial interview if you are interested in this option.
However, if this is not possible, we can certainly accommodate your needs.
Ask us how we can help.
The Next Step is Yours – Take It!
A Personal Letter To YOU,
It takes courage to initiate a change in your life – especially one that has been weighing you down for a long time. It is almost as if that which you want to get rid of is a familiar friend. In reality it is your enemy, that undermines and restricts you everyday.
Isn't it time to finally throw the enemy out and live the rest of your life free?
The expertise we have at the Alpine Counselling Clinic is unsurpassed. The thousands of clients we have helped to make significant changes in their lives over the past 30 years, bears good testament to our professionalism and commitment.
If you are hesitant in any way about taking the next step, call the number below and ask for me personally – so we can talk. I guarantee your satisfaction.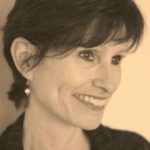 Claire Maisonneuve, director Alpine Clinic.