8 Week Anxiety and Stress Relief Workshop
Workshop is FULL – please call Alyssa at 604-732-3930 to get on our cancellation list
Claire Maisonneuve talking about her up coming Anxiety and Stress Relief Workshop
Next workshop starts THURSDAY SEPTEMBER 19th 2019.
[fusion_soundcloud url="https://api.soundcloud.com/tracks/276544950″ params="auto_play=false&hide_related=false&show_comments=true&show_user=true&show_reposts=false&visual=true" width="100%" height="140″ iframe="true" /]
Practical Solutions That Work  –  for Managing Anxiety, Panic and Stress.
A deeply transformational, drug free and cost effective solution to help you overcome anxiety, fear, panic, and stress no matter how long you have been suffering…
Finally a course to help with anxiety that combines:
The latest brain research in neuroscience
The most advanced techniques of CBT (Cognitive Behaviour Therapy)
The evidence-based results for applying mindfulness in daily life
The strategies of body centered therapy approaches
The wisdom of ancient spiritual practices applicable for modern times and supported by medical discoveries.
The Anxiety & Stress Relief Program uses results-proven, step-by-step strategies to help you achieve lasting relief from the negative effects of anxiety, stress and panic.
You'll find out how to restore your sense of well being by getting control of your feelings, your thoughts, your behaviour and your life!
"Understanding what is behind our anxiety and depression was extremely useful, and it was life changing to start to understand that we do have control over these feelings." M.B.
"The most empowering experience in regards to overcoming anxiety and depression; so accessible, simple and effective it's almost too good to be true." M.B.
"I have done programs in the past that I benefited from. I can honestly say that at this point your program is the best thing I have done for myself to date. My tool kit has much move in it now thank you." G.C.
"When I first started this program, I was scared because I didn't know what to expect. Even after the first class, I felt a lot better about my life." N.F.
Click edit button to change this text.
What makes this program so unique?
It is the most comprehensive, in depth, innovative and well laid out program available to you today for the following reasons:
Gives you tools you can use IMMEDIATELY that will make a dramatic difference in the way you experience your feelings of fear, panic and anxiety.
It addresses anxiety and fear from a holistic and multidimensional perspective by teaching you to care for your body, mind, emotions and soul.
It moves beyond just superficial band-aid remedies and just intellectual understanding of your issues into an in-depth, comprehensive overview of the root cause of anxiety and depression.
It teaches you to move from feeling like a victim and having no control or power over your symptoms to understanding the choices you have and how to make them day to day.
It gives you the ultimate step by step recipe to create a life you love and become the person you love!
One of the features that makes this program so unique is that rather than just focusing on what's wrong with you or what needs fixing, we focus on building and  strengthening what's right in you, what's healthy and good.
Sometimes when we are stuck in our fears and worries we lose our sense of confidence to rise above challenges.
This program shows you how to harness your hidden personal strengths and cultivate your inner powers for well-being.
"This is absolutely the best workshop if you're tired, afraid, worried most of the time and think that you could feel this way for a long time without some kind of miracle. This was a miracle to me. It gave me so much useful and practical information, hope and the confidence to know I can do it. Thank you Claire!" T.S.
"I enjoyed every single class from start to finish. I was glued and transfixed to Claire's words because everything made so much sense." E.G.

The program did not transform me. It opened my eyes to my own power to transform myself. G.J.
"A truly powerful program that is generalized to more than anxiety and depression. These are life skills everyone should know about from a young age." A.F.
"The program is so well structured, and organized so that all the materials can be absorbed in sequence. Claire shares her heart, spirit, knowledge, and experience to formulate the program. I became fully aware of what a privileged opportunity it was to take this course." N.Y.
Click edit button to change this text.
How will you benefit from this course?
Whether you are just getting started in your search for healing or you've tried other methods, I assure you that you will find new and unique concepts, explanations and descriptions in this program that you likely have not encountered elsewhere.
"Fabulous program. Better than any pill I have ever taken!" M.W.

"This program really works! It was a huge help." P.W.

"Thank you. I feel like I've just started the most important journey of my life." S.T.
Click edit button to change this text.
This course offers the most effective approaches to overcoming anxiety
that are currently available.  You will learn to:
Care for your body, mind and your soul.
Develop strategies to soothe yourself and manage difficult emotions
Learn to control your feelings so they don't control you
See very clearly into the root cause of your anxiety, panic, depression, and  stress
Understand the multifactorial reasons for your symptoms and identify which one you need to focus on most urgently.
Gain very concrete steps to change negative and unproductive thinking patterns
Abort a panic attack
Practice skills to help you get grounded, centered and focused.
Implement vital techniques of proper breathing to calm your mind immediately.
Quiet your mind and break the vicious cycle of worry, fear and stress.
Live in the present moment, rather than the past or the future.
Experience powerful approaches to healing and creating a sense of well-being and vitality, while at the same time learning to nourish your soul.
Bring greater healing not just to yourself but to your family, friends, co-workers and community.
Don't just take my word for it: read the testimonials from others who have taken the course.  Read ALL their TESTIMONIALS here….
Who am I to make this claim and how can I be so confident?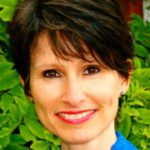 My name is Claire Maisonneuve and I am a Registered Clinical Counsellor.  For over 25 years as the Director of the Alpine Anxiety and Stress Relief Clinic I have helped thousands of people, both one on one and in groups achieve relief from their symptoms.
When I was 20 years old, I myself suffered from severe generalized anxiety and panic attacks.  I had to take time off from my University studies.  I felt alone, scared and confused about what I was experiencing.  Since then I have spent, years and tens of thousands of dollars in therapy, workshops, personal and professional development programs.   In this program I am offering you, the best tools and insights that I have synthesized and condensed together that have been most effective in advancing my own healing.
I only wish someone had offered such a program to me back then when I was young and eager.  It would have saved me a lot of time, money and effort.  If you want to make sense out of your symptoms and learn the very best strategies to help you heal, then I'd love to offer you the helping hand I wish I'd had.
"Claire, you are an amazing speaker. I am so impressed and happy with this course! It really surpassed my expectations. The flow was excellent, everything was so logical and made sense. Claire you nailed it! She is a poet of the soul. Take this course!" S.S.
"Claire your presentation was from the heart. You have lived what you passed on to us and it is so wonderful that you were able to share so much with us in 8 short weeks." G.C.
"Great calm presence. Ends on time. Articulate and fields questions adeptly. Compassionate, patient. Very worthwhile and money well spent." C.C.
"Claire knows her stuff. Also, she lives and teaches her passion, it shows in her confidence and enthusiasm. Strong leadership with lots of female compassion" T.G.
Click edit button to change this text.
My unique and innovative counselling approach addresses stress, anxiety and panic from a mind, body and spiritual perspective.  It combines the following elements:
advanced techniques of Cognitive Behaviour Therapy
unique training in Body Centered Therapy
the latest and best researched psychological methods
practical wisdom derived from my 30 years of meditation practice
knowledge of working with the breath
lessons learned from my clients over the last 25 years
insights gained from my own process of healing
I have taught this program for over 15 years now to hundreds of people.  See their testimonials.
WHAT YOU WILL LEARN:  COURSE OVERVIEW

CLASS 1:  INTRODUCTION TO THE 8 WEEK PROGRAM
The first class reviews the goals of the program and describes the fundamental skills you will be learning over the next eight weeks.  It includes a brief summary of my professional and personal background and the ways it has informed the content of this course.
We will review the corresponding elements and skills that each class will offer you and how it fits within the holistic and multi-dimensional perspective of your being.
I will present an alternative perspective on anxiety and depression that will help take out any negative stigma and reveal the central message and meaning of your symptoms.
I'll discuss the difference between doing the "inside versus the outside" work and teach you ways to access your "inner life".
You will evaluate your own levels of stress and anxiety and we will practice the first stress relief method which you can begin to implement immediately to help you care for your body, mind and soul.

CLASS 2: MINDFULNESS PRACTICE
In this class I will review the definition, meaning and purpose of both formal and informal mindfulness practice and how it can help you stay curious rather than anxious.
I will outline the latest scientific research on how mindfulness affects your brain, and how mindfulness can help you live more comfortably in your body and nurture your soul. I will also review the harmful effects of living life without mindfulness.
I will illustrate the relationship between your feelings, your breath and your body experiences to help you see the deeper root cause of tensions in your body.
You will learn self-regulation methods and self-compassion strategies to work with difficult emotions.

CLASS 3: DON'T TAKE THAT BIG BREATH
In this class I will explain and define the concept of disordered breathing; a core component of anxiety and describe it's function in maintaining and sustaining anxiety and stress.
I'll describe the number one cause and other common reasons for disordered breathing, and introduce you to a unique breathing method to help reverse the effects of unbalanced breathing patterns.
You will get to experience the difference between taking a deep breath and a big breath.  Finally I will list a series of techniques to help you restore healthy breathing habits.

CLASS 4: FINDING, DEFINING AND CARING FOR YOUR FEELINGS
This class covers and illustrates the profound effects of our relationship to our feelings.  I will expose the unproductive strategies we learned about how to handle our feelings, where they came from, and it's role in creating and sustaining anxiety and depression.
I will discuss the fears adults have of their own feelings and the various ways this leads to feeling numb, dead or joyless inside.
I will outline two essential strategies to manage difficult emotions and discuss the "middle path" to expressing feelings to others.
Finally I will describe six fundamental skills to harness the energy of difficult emotions and productively transform them into a positive experience.

CLASS 5: FACING FEAR, PANIC AND WORRY
This class carefully and meticulously examines the process of panic, fear and worry so as to uncover it's true underlying causes, and the ways in which people get trapped in the cycle of panic.
I outline the two conditioned responses and the three thought patterns that maintain, create and sustain fear and panic and the only acceptable goal that will help you overcome fear, panic and worry.
I will touch on the role of trauma in panic and fear and discuss the impact of different types of trauma and it's effect on the brain.
Finally, I will walk you through the six crucial steps in overcoming fear and panic.

CLASS 6: YOUR THOUGHTS CAN CHANGE YOUR LIFE
This segment of the course begins the discussion and description of the incomparable power of your mind, with a review of the medical and scientific research on the subject.
You will have a chance to engage in class with various techniques to help you have a first hand experience of the power of your own mind.
I discuss the use of affirmations, visualization, intention, and many more ways to make use of the potentials of your brain.  Finally, I will outline seven strategies you can use to harness the capacities of your thoughts and mind.

CLASS 7:  IT'S THE THOUGHT THAT COUNTS
This class describes in very concrete steps the effects of your mind on your daily life and relationships, so that you may understand clearly that your life is not a random act of nature but a result of how you have organized your thoughts.
I will show you specifically the root cause of all conflict in your life and a special technique to help you access your own wisdom to help you discover the right solutions.
I'll describe three methods to help you uncover any unproductive, self-sabotaging beliefs and how to use mindfulness in everyday life to help change your destructive, critical or negative thinking patterns.
I will show you how you can free yourself from the vicious cycle of painful thoughts and feelings by breaking the pattern that is the source of your suffering.

CLASS 8: YOU ARE IN CHARGE OF YOUR DESTINY
This final class puts all the pieces of the model back together to help you see the connection between your mind, body and soul.  I will help you understand the key to finding lasting satisfaction and fulfilment in your life and the essential ingredients in building true self-worth and self-esteem.
I will describe why some people suffer from meaninglessness, and emptiness in their life and I will discuss the true meaning of life, and help you discover your purpose.
I will expand on the strategies to practice soul care to direct the course of your destiny and the way to attend and nourish your soul, so that you may access it's guiding energy and find inner peace.
All of this will help you see very clearly the true meaning of your symptoms of anxiety and depression so that you may begin to take the right steps to create lasting change with realistic expectations.
"The program really is so much more than an anxiety and stress course. It is a program for all. It is presented in a way that is open for all people to develop as a mindful, kind, living soul". C. M.
"Everything was so well explained and well presented. I have so much better of an understanding of what's going on for me, and a concrete set of tools to address it and create change." K.F.
"I came in feeling like a victim. Like everything happened to me, the peacemaker. I learned through this course that I am not a victim; I am responsible for my happiness. I thank you for that! A huge eye opening milestone." E.M.
"Everything we learned in this program made sense of things that we didn't even realize before because we were so stuck in our own negative thoughts. I would recommend this program to anyone – even if you don't experience anxiety, because … this course will give you the tools to … live a better life." N.F.
The need for self-worth
To be free from the worry, fear, guilt and the loneliness that so often accompanies anxiety, stress and panic you must recover your ability to trust yourself and feel worthy.
To get there you need to develop essential life skills that no amount of medication can provide you with.
This program helps you shed your self-doubts and increase your sense of self-esteem and self-worth.
If you struggle to varying degrees with the following symptoms, then this course is for YOU!
Anxiety
Negative/critical thoughts
Sleep difficulties
Low moods
Procrastination
Self-doubt
Fears of conflict
Feeling overwhelmed
Panic attacks
Social anxiety or shyness
Just a note
This is *not* a quick fix program. There's no magic, no instant fixes, but a common sense, scientifically based formulae that will change your life.
If you want to discover the best ways for overcoming symptoms of anxiety, panic and stress, I need 8 weeks to take you through the process and show you how, and you will need 8 weeks to implement the strategies put forth with the right kind of effort.  If you attend the 8 weeks and follow the steps, I guarantee you will see results in your life.
Is this covered by my extended medical coverage?
YES.   However you need to verify whether your company plan covers Registered Clinical Counsellors.  If your plan covers Registered Clinical Counsellors, which is my own designation, then you can get covered. I issue you three separate receipts that indicate that you have had three counselling sessions, which totals the cost of the program.  By submitting receipts for counselling sessions you can get the cost of this program covered.   This is not covered by your MSP plan.
PROGRAM STRUCTURE
Each class is 2 ½ hours.
There is a large group practice of the fundamental skills taught every week
An in depth presentation by myself on power point, with stories, and videos
Some small group exercises to experiment with some of the tools that are taught
Sharing in the group is always optional.
This is not a therapy group.  It is a program to help you acquire very specific strategies that you can use right away to help you be free from anxiety, stress and depression.
Participants are asked  to dedicate 15 to 30 minutes daily to practice the skills taught in the class.
WHAT KIND OF PEOPLE COME TO THIS GROUP?
Anyone and everyone, basically lovely people just like you!  White collar, blue collar…any kind of collar.  Nurses, students, CEO's, managers, lawyers, receptionists, young adults to seniors… you name it, they've been here.  Health professionals who want to increase their skills with their own clients. Some people are just starting their healing journey, and this is their first stop, while others who come have tried other approaches and want to expand their repertoire of skills.  No matter who you are I assure you that you will gain valuable insights.
WHEN – WHERE – HOW
Next program starts:  September 19th, 2019 – 8 Thursdays:   6:00pm to 8:30pm
Program Dates: Sept. 19th, 26th, Oct. 3, 10, 17, 24 (No class Oct 31st), Nov. 7th, 14th
Where: Park Inn –  898 West Broadway, Vancouver.   2 blocks east of  Oak Street .
Cost before September 7th 2019: $420.00 (plus tax) + Special Bonus of one FREE Direct Neurofeedback session, Value $135.00*. Includes three instructional MP3s and a binder with all handouts. (*After an initial Intake Session costing $50.00).
Cost after September 7th 2019: $450.00 (plus tax). Includes three instructional MP3s and a binder with all handouts.
If you miss a class: A Free Audio recording of the class will be provided to you (a maximum of three audio recordings per participant).
Refunds: Refunds will only be issued up to September 8th 2019.
HOW TO REGISTER
You can pay through PayPal or Credit Card by clicking on the button below OR call Alyssa 604-732-3930 and she will help you.
If you have any questions and want to ensure that this program is appropriate to your needs then please feel free to email me:  claire@anxietyandstressrelief.com  or call me at 604-732-3930 and I'll be delighted to speak with you.
The program fills up quickly, SPACE IS LIMITED!