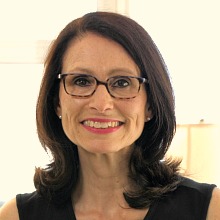 Claire Maisonneuve MA RCC
Director, Alpine Counselling Clinic
For over 30 years I have explored and implemented different approaches and strategies with my clients. My approach to therapy is holistic in that I address your issues from all aspects of your being, including your mind, body, emotions and spirit. I draw on years of work with advanced techniques of Cognitive Behaviour Therapy, training in body centered therapies and on Psycho-spiritual principles. My methods are scientifically validated and evidenced based.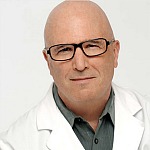 Dr. David Dubin MD
Medical Advisor – Neurofeedback, Alpine Counselling Clinic
Dr. David Dubin graduated from The University of Medicine and Dentistry in New Jersey and then completed a residency in Emergency Medicine. He subsequently worked as an Associate Clinical Professor of Outpatient Medicine at Boston University.
Disenchanted with treating patients primarily with medication, Dr. David Dubin started treating patients with Neurofeedback and saw rapid, meaningful and often dramatic results. Equally remarkable, he found these changes to be enduring.
He founded The Dubin Clinic for Direct Neurofeedback in Los Angeles where he provides Direct Neurofeedback & LENS Neurofeedback to adults, adolescents, and children.
Dr. David Dubin provides medical advice and consulting to the Alpine Counselling Clinic to ensure everyone undergoing Direct Neurofeedback & LENS receives the highest level of care.
We Are Covered By:
– Most Extended Health Benefits –
– ICBC –
– First Nations Health Authority –
– Crime Victim Assistance Program –
Our Counselling Team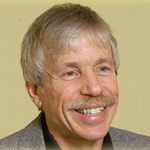 Dr. Avrum Miller
Registered Psychologist, #1148
In addition to individual and relationship counselling, I also provide critical incidents stress debriefings to various groups. I am a certified Employee Assistance Practitioner and offer consultation services and workshops upon request.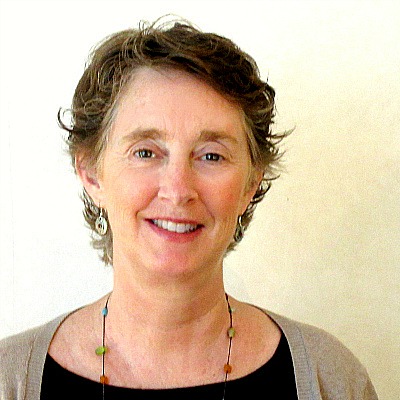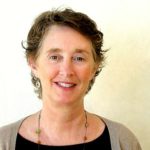 In my practice, I work collaboratively with clients in defining problems and developing solutions. My purpose is to help you gain a clearer understanding of what is true and necessary for you while providing guidance and support in working toward change.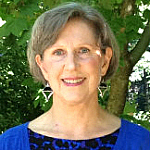 Jennifer Scott
RSW, RCC, BC-DMT
Helping people transform life's challenges into opportunities for change, growth, and connection has been my passion and focus for more than 20 years in my work as a social worker, counsellor, and psychotherapist.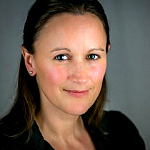 Annique Doucette
M. Ed., RCC
I guide clients through – and beyond – symptoms of anxiety and depression to a calmer mind, improved mood, and a deeper understanding of themselves.
My approach is rooted in psychodynamic and attachment based theories – meaning that I appreciate the impact of our earliest experiences and our most significant relationships.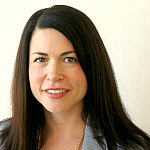 I work with the idea that all behavior has purpose and meaning. My intention is to create a warm and encouraging environment that provides people with genuine opportunities for reflection, insight, and positive change.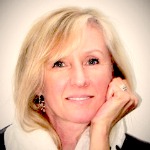 My work is informed by the idea that all problems are about relationships. When these relationships are working, we feel a genuine sense of wellness but when any one of these relationships are fractured in some way, our sense of well being is threatened and we will begin to see symptoms physically, emotionally, and/or in our relationships.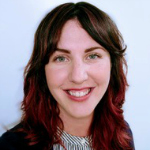 Jade-Elise Kirk
MA., DVATI, CCC
You deserve to live the life you desire, loving the person you are, with the story that you have. If you find that you are having difficulty identifying how to manage changes in your life, are struggling to cope with symptoms related to anxiety and depression, or are generally discouraged when trying to create the life that you desire, it may be a sign that you are in need of support.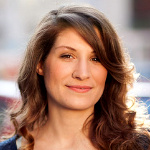 Deborah Buthmann
Master's Clinical Psych, RCC
There are times when life can be overwhelming, when we feel uneasy, stuck in our patterns or disconnected from ourselves. Challenges or difficult circumstances can drain the life force within us. As a therapist I believe that every situation and behaviour has a purpose and meaning and every single one of us holds an innate drive for wellness and resilience within. With the right tools challenges can be conquered regardless of how discouraged or lost we might feel.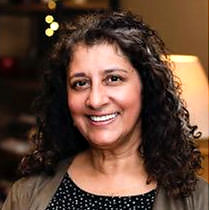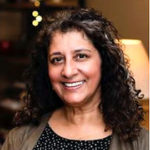 Lori Sangha
RSW., Master of Counselling, CCC
I believe that solutions for life's struggles can be discovered through a respectful, collaborative process in counselling. I offer a safe, caring and holistic approach, helping you to discover and build upon untapped inner strengths and resources so you can move towards resolution, healing and success.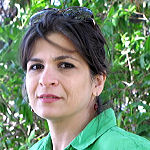 I support you to take a compassionate and curious look at your inner world of thoughts, emotions, bodily sensations, and memories. I teach you tools to loosen the grip of old narratives, unhelpful thought patterns and negative self-beliefs.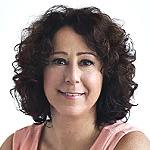 I welcome everyone seeking support with:
Grief and Loss

Stress and Anxiety and related Anxiety Disorders
Dysfunctional or Conflicted Relationships
Parenting Discord
Burnout and Depression
Boundaries and Communication
Mid-life Challenges and Transitions
Personal Growth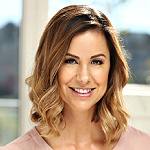 My greatest passion is assisting individuals to remember and reclaim who they truly are – their unique strengths, knowledge, abilities, potential, and purpose in this life. In fact, it is my mission. I serve as a catalyst or activator to help "wake you up" and disrupt the false beliefs that have held you back.
You may be feeling stuck, frustrated, overwhelmed, exhausted, and perhaps even a little hopeless. Life may feel endlessly centered around suffering or like a daily exercise in the art of survival. Deep within however, you know there is much more for you. Do not be discouraged! As someone who has walked this path, I am well equipped to show you how to navigate it.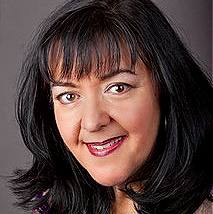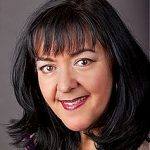 Isabelle St-Jean
RSW, PCC, RTC
As a therapist with over 20 years experience I have an uncommon ability to identify and mirror back the inner gifts of my clients while supporting them to clearly see and transcend their limitations. My counselling and coaching style includes unique, transformative exercises leading to expansive ways of thinking and being, that bring exciting possibilities within reach.  I gently support and challenge my clients to be accountable as they take steps to successfully navigate difficult mental states, relationship issues, and major life transitions.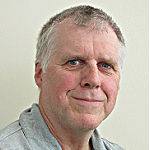 Counselling can be helpful for several different reason:
Identifying and working through emotions, such as grief, depression, rage
Calming the whirl of thoughts and clarifying thinking
Building richer connections with those around you
Moving past constricting beliefs or life patterns
Getting support as you make decisions that are congruent with your needs and values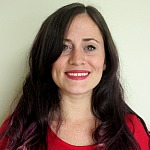 Laura Cumminger, Certified Coach 
Assistant Director Neurofeedback
Laura is trained in all aspects of Direct Neurofeedback and has a B.A. in Psychology. She and Claire Maisonneuve head up the Direct Neurofeedback side of the practice. Laura will be your first point of contact when you call for Neurofeedback. Her expertise and experience coupled with a calm demeanor will make you feel comfortable in a matter of minutes. Laura has a warm interactive personality that makes a session go quickly and effortlessly. You couldn't be in better hands.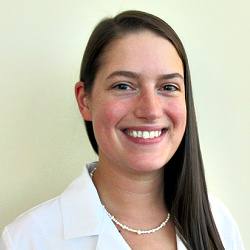 Cara Reynolds 
Neurofeedback Technician
Cara's love for people make her perfect to help you through your process. She is warm, caring and a star at neurofeedback. Her expertise and experience coupled with a calm demeanor will make you feel comfortable right away. Cara's air of lightness always helps to smooth out the bumps when you're carrying a heavy load. You couldn't be in better hands.
Justin Lahey
Neurofeedback Technician
Justin is a certified practitioner of cognitive behavioural therapy. He has a life-long interest in philosophy, theology, and the cognitive sciences.  After suffering an injury in 2011, his career in the trades came to an end, and his interest in the disciplines of personal growth took precedence. Now, many years along his own healing journey, he works diligently to apply what he has learned to help others. After experiencing direct neurofeedback for himself, he was convinced of the transformative potential of the technology. He then chose to join the Alpine Counselling Clinic, to help others through direct neurofeedback.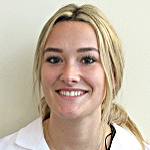 Stefanie Todesco
Neurofeedback Technician
Stefanie discovered her passion for neuroscience and psychology through her studies in Cognitive Science at McGill University. Stefanie's background coupled with her Direct Neurofeedback training make her a star technician. Her warm demeanour and calm attitude will make you feel at ease and comfortable throughout your Neurofeedback journey. She is an excellent listener and will ensure you receive the best treatment for your needs.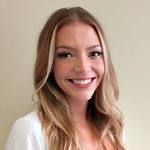 Taylor MacKenzie
Neurofeedback Technician
Taylor has a unique ability to connect with people. Her caring and calm demeanour make her a good listener and excellent technician. She is competent with a strong background in working with people. You will receive her undivided attention and she will ensure that your treatment is completed to the very high standards we require at the Alpine Clinic.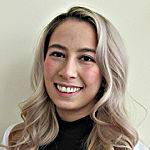 Christina Di Cesare
Neurofeedback Technician
Christina has a strong passion for mental health and wellness which developed over the course of her psychology degree at the University of British Columbia. She is an excellent listener and will make sure you are comfortable and fully attended to throughout your session. Her compassion and warmth coupled with her Direct Neurofeedback Training will ensure you receive the best treatment to suit your needs.
Rose Potts
Neurofeedback Technician
Rose is a certified Yoga teacher, a coach, and holds a Psychology degree from UBC. For years, she has followed her passion for helping facilitate people's journeys toward mental and physical well-being. Her calm, caring demeanour, excellent listening skills, and Direct Neurofeedback training will ensure you receive the best Neurofeedback experience for your personal journey.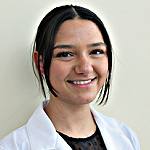 Claire Siqueira
Neurofeedback Technician
Claire has a BA in Psychology and health and wellness has always been a focus in her life. Claire's interactive style and warm personality coupled with being an excellent listener make her an excellent Neurofeedback Technician – you could not have a better person helping you.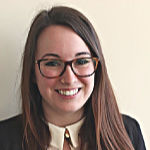 Alyssa Jones 
Office Manager
Alyssa's positive disposition and effervescent personality make for an endearing first contact when you call. While listening to you she will ascertain which is the best counsellor suited to your needs and tell you immediately when you can get an appointment. She is on it!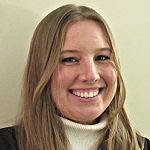 Britney Hurn
Executive Assistant
Britney has excellent listening skills and her positive personality combined with an outstanding attention to detail make her the very best at dealing with anything to do with Claire Maisonneuve and her clients in both Counselling and Direct Neurofeedback. Should you need to contact her she will make the whole process simple and stress free.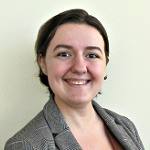 Amanda will help you with whatever your inquiry is regarding Counselling or Neurofeedback at the Clinic. She is an excellent listener and knows all the Counsellors and Neurofeedback schedules – she will book you in immediately or refer you to a director so you can obtain more information. She is the first and vital step to you getting the help you need – call her, she know what she's doing.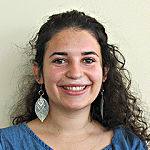 Shira has a background in psychology and is here to help you find whatever you are looking for at the Clinic – whether that be Counselling or Neurofeedback. Her "I can help you", style is efficient and pleasant. She knows everyone's schedule and can book you in immediately or refer you to the right person should you require more information. You can trust her to have your interests at heart.