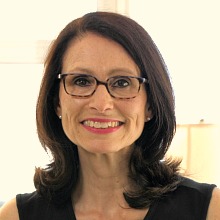 Claire Maisonneuve MA RCC
Director, Alpine Counselling Clinic
For over 30 years I have explored and implemented different approaches and strategies with my clients. My approach to therapy is holistic in that I address your issues from all aspects of your being, including your mind, body, emotions and spirit. I draw on years of work with advanced techniques of Cognitive Behaviour Therapy, training in body centered therapies and on Psycho-spiritual principles. My methods are scientifically validated and evidenced based.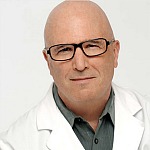 Dr. David Dubin MD
Medical Advisor – Neurofeedback, Alpine Counselling Clinic
Dr. David Dubin graduated from The University of Medicine and Dentistry in New Jersey and then completed a residency in Emergency Medicine. He subsequently worked as an Associate Clinical Professor of Outpatient Medicine at Boston University.
Disenchanted with treating patients primarily with medication, Dr. David Dubin started treating patients with Neurofeedback and saw rapid, meaningful and often dramatic results. Equally remarkable, he found these changes to be enduring.
He founded The Dubin Clinic for Direct Neurofeedback in Los Angeles where he provides Direct Neurofeedback & LENS Neurofeedback to adults, adolescents, and children.
Dr. David Dubin provides medical advice and consulting to the Alpine Counselling Clinic to ensure everyone undergoing Direct Neurofeedback & LENS receives the highest level of care.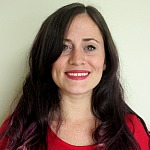 Laura Cumminger, Certified Coach 
Assistant Director Neurofeedback
Laura is trained in all aspects of Direct Neurofeedback and has a B.A. in Psychology. She and Claire Maisonneuve head up the Direct Neurofeedback side of the practice. Laura will be your first point of contact when you call for Neurofeedback. Her expertise and experience coupled with a calm demeanor will make you feel comfortable in a matter of minutes. Laura has a warm interactive personality that makes a session go quickly and effortlessly. You couldn't be in better hands.
Justin Lahey
Assistant Director Neurofeedback
Justin is a certified practitioner of cognitive behavioural therapy. He has a life-long interest in philosophy, theology, and the cognitive sciences.  After suffering an injury in 2011, his career in the trades came to an end, and his interest in the disciplines of personal growth took precedence. Now, many years along his own healing journey, he works diligently to apply what he has learned to help others. After experiencing direct neurofeedback for himself, he was convinced of the transformative potential of the technology. He then chose to join the Alpine Counselling Clinic, to help others through direct neurofeedback.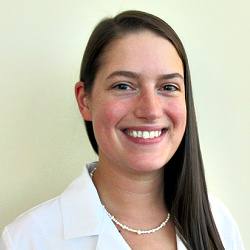 Cara Reynolds 
SSP Coach & Neurofeedback Technician
Cara's love for people make her perfect to help you through your process. She is warm, caring and a star at neurofeedback. Her expertise and experience coupled with a calm demeanor will make you feel comfortable right away. Cara's air of lightness always helps to smooth out the bumps when you're carrying a heavy load. You couldn't be in better hands.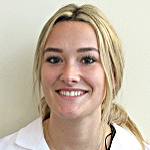 Stefanie Todesco
Neurofeedback Technician
Stefanie discovered her passion for neuroscience and psychology through her studies in Cognitive Science at McGill University. Stefanie's background coupled with her Direct Neurofeedback training make her a star technician. Her warm demeanour and calm attitude will make you feel at ease and comfortable throughout your Neurofeedback journey. She is an excellent listener and will ensure you receive the best treatment for your needs.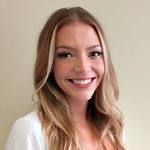 Taylor MacKenzie
Neurofeedback Technician
Taylor has a unique ability to connect with people. Her caring and calm demeanour make her a good listener and excellent technician. She is competent with a strong background in working with people. You will receive her undivided attention and she will ensure that your treatment is completed to the very high standards we require at the Alpine Clinic.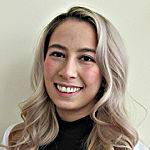 Christina Di Cesare
Neurofeedback Technician
Christina has a strong passion for mental health and wellness which developed over the course of her psychology degree at the University of British Columbia. She is an excellent listener and will make sure you are comfortable and fully attended to throughout your session. Her compassion and warmth coupled with her Direct Neurofeedback Training will ensure you receive the best treatment to suit your needs.
Rose Potts
Neurofeedback Technician
Rose is a certified Yoga teacher, a coach, and holds a Psychology degree from UBC. For years, she has followed her passion for helping facilitate people's journeys toward mental and physical well-being. Her calm, caring demeanour, excellent listening skills, and Direct Neurofeedback training will ensure you receive the best Neurofeedback experience for your personal journey.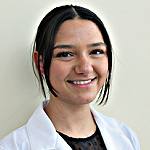 Claire Siqueira
Neurofeedback Technician
Claire has a BA in Psychology and health and wellness has always been a focus in her life. Claire's interactive style and warm personality coupled with being an excellent listener make her an excellent Neurofeedback Technician – you could not have a better person helping you.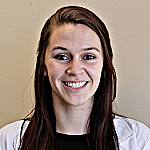 Eryn Phillips
Neurofeedback Technician
Eryn has a BA in Psychology which focused on brain behavior, disfunction, recovery and cognitive processes   Eryn's excellent listening skills and open style make her an excellent Neurofeedback Technician – her passion and dedication to what she does makes the whole process easier and more effective for her clients.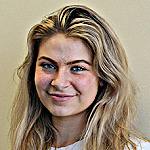 Kirsten Volberg
Neurofeedback Technician
Kirsten is a student of psychology with a particular passion for neuroscience and mental health. Her past experience in bringing awareness and education around the opioid crisis, drug use, and naloxone administration to local high schools and communities has helped her understanding of Direct Neurofeedback as an important part of the mental health picture. Kirsten is a warm, empathetic, and kind individual whose presence will make you feel calm and supported as you begin your journey with Neurofeedback.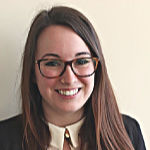 Alyssa Jones 
Office Manager
Alyssa's positive disposition and effervescent personality make for an endearing first contact when you call. While listening to you she will ascertain which is the best counsellor suited to your needs and tell you immediately when you can get an appointment. She is on it!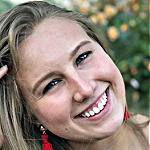 Britney Hurn
Executive Assistant
Britney has excellent listening skills and her positive personality combined with an outstanding attention to detail make her the very best at dealing with anything to do with Claire Maisonneuve and her clients in both Counselling and Direct Neurofeedback. Should you need to contact her she will make the whole process simple and stress free.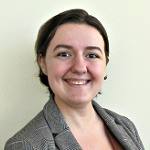 Amanda will help you with whatever your inquiry is regarding Counselling or Neurofeedback at the Clinic. She is an excellent listener and knows all the Counsellors and Neurofeedback schedules – she will book you in immediately or refer you to a director so you can obtain more information. She is the first and vital step to you getting the help you need – call her, she know what she's doing.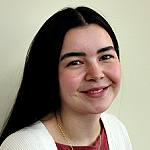 Michaela's easy going disposition and her "I can help you" style is efficient and pleasant. She knows everyone's schedule and can book you in immediately or refer you to the right person should you require more information. You can trust her to do her very best for you.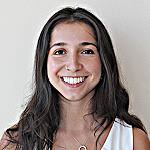 Yasmine's "I want to help you" attitude comes through as easily as her smile. She is on it, and will help you no matter what your question is. She is an excellent listener and will guide you to a counsellor who would be best suited to your needs.