Tara Read M.Ed., RCC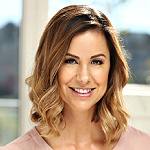 Together, we will explore the context and origins of the problem. We will identify your goals and the specifics of what you would like to see change. We will take an inventory of your coping skills, supports, and resources and expand where necessary. We will explore your abilities to manage and process difficult emotions and I will help you add to your skill set. We will identify your core beliefs about yourself and the nature of the world and I will show you how to challenge and replace unhelpful thoughts. I will also help you improve your connection to your body and tap into the wisdom it holds. If you have a spiritual belief system that enriches your life, we will incorporate that into our work as well. I believe a comprehensive and holistic approach best lends itself to significant and long-lasting change.
My work draws on training and studies in:
Narrative Therapy
Cognitive Behavioural Therapy
Focusing-Oriented Therapy
Trauma-Informed Therapy
Hypnotherapy
Mindfulness
Aboriginal Psychology
Shamanism
Feminist, Intersectional, and Anti-Oppressive theoretical frameworks
Over the past 10+ years, I have worked for government, non-profit, and private organizations assisting individuals with a wide range of mental health concerns and life challenges. I have also volunteered my time and skills with local organizations such as Battered Women's Support Services, Qmunity, and Beauty Night Society.
I welcome clients of all backgrounds and have special interest in working with:
Anxiety and Depression
Recovery from trauma and abuse
Restoring self-worth
Overcoming pervasive negative thinking or a harsh "Inner Critic"
LGBTQIA+ issues
Individuals in the sex work industry looking for non-shaming, non-stigmatizing support
Spiritual exploration
I am a member of the BC Association of Clinical Counsellors and a registered provider for the Crime Victim Assistance Program (CVAP).