Our phones are open 9:00 am – 8:00 pm Monday to Friday, all day Saturday and 10:00 am – 4:00 pm Sunday.
Text or Call: 604-732-3930 …or… Email: info@alpinereply.ca
 16 Mature Counsellors
To Help
You.
Text or Call 604-732-3930
In-Office or Online Counselling
Optimize Your Mental Health Two Ways
Counselling and /or Direct Neurofeedback
With the right support and tools, anyone can live well and find meaning in their life, and work towards their goals.
We have Psychologists, Registered Social Workers (RSW) and Registered Clinical Counsellors (RCC) to serve you.
We Are Covered By:
– Most Extended Health Benefits –
– ICBC – We direct bill ICBC for You –
– First Nations Health Authority – We direct bill –
– Crime Victim Assistance Program – We direct bill –
Mental Health = Mental Well-Being
Your ability to overcome problems and flex as change happens.
Your comfort with social connections, and your ability to find purpose in your life.
Tired Of Feeling Stuck?
Our specific focus at the Alpine Counselling Clinic is to help you move forward and reach your full potential. Regardless of how long you've been stuck or struggling, our mature and specialized counsellors will help you break free from negativity and self-criticism so you can be happier and more fulfilled.
Being Mentally Healthy
Means feeling good about who you are, finding enjoyment in your life and positivity in your thinking. It means responding constructively to all of life's highs and lows.
Talking to a professional about what's bothering you can really help.

 
Counsellors can help you by teaching you how to work through your issues and identify your "thinking traps."

 

Thinking traps are unhelpful ways of thinking that make it difficult to problem-solve or handle different situations.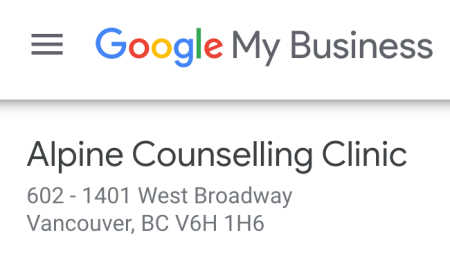 "I would like to give 10 stars."
"They did a great job for me. My anxiety, negative thoughts, stress are all manageable right now."
"My energy level has increased. My concentration is getting better. I am very happy."
"I highly recommend Claire and her team."
"Thank you Claire you changed my life."
Text or Call 604-732-3930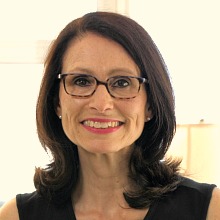 Claire Maisonneuve, director
Looking for someone you can Trust?
TESTIMONIAL - Dr. David Dyment MD, CCFP says,
"As a family physician in Burnaby B.C., I have been referring patients to Claire Maisonneuve for the past 27 years. The feedback I have received has been remarkable. She gets results and I would strongly recommend Ms Maisonneuve for anyone seeking couples or individual therapy."
TESTIMONIAL - Dr. Karen Nordhal MD, says,
"I have sent my patients to the Alpine Counselling Clinic for over 20 years. Their approach to counselling has helped my patients with anxiety, depression as well as trauma related to ICBC accidents. I would highly recommend their services to my colleagues and patients."
Over 30 years of helping clients make break-throughs in their lives.
Vancouver's Premier Counselling and Direct Neurofeedback Clinic.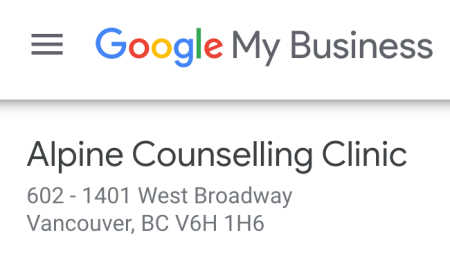 "Incredible Clinic... I've had migraines for 28 years after a car accident and from my Direct Neurofeedback Treatments, they are gone."
"I started my treatments in November 2020 and my last migraine was in December 2020 - I had migraines close to every day."
"Many other changes happened as well, one very surprising one - I've struggled with being late since childhood and now I'm on time for everything. That in itself has been life changing."
"I do encourage anyone thinking of doing this to complete the 20 treatments recommended to ensure the changes are permanent."
"I have of course recommended family and friends and many have had great results as well."
Thank you to the team at Alpine Clinic for all your help... It's truly been a life changing experience!"
Counselling or Neurofeedback - Which is Best? 1:43 minutes
What Are You Looking For Help With?
#1 Anxiety and Stress Specialists in Vancouver since 1991
Text or Call 604-732-3930
Text or Call 604-732-3930
Let Us Help You Change Your.....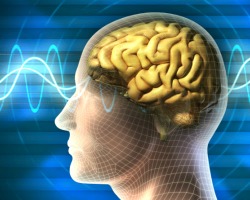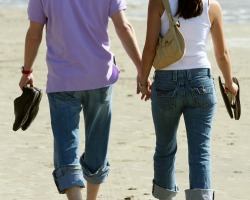 "I felt trapped by my past, was continually bombarded with negative thinking, and was steadily gaining weight. Through the counseling I received from Claire …I was able to accept my past, calm the negative thoughts, and begin to lose weight. Claire offered me practical skills to deal with adverse situations and enabled me to re-take control of my life…. I now feel free from my past and look to the future with confidence." P.M.

"The professionalism I encountered enabled me to take the leap of faith – and accept that I truly needed my counsellor's help.  The structure and continuity enabled step-by-step progress. The building blocks are solid. The timeline – given the massive result – was short, just months in duration."  L.B.
Text or Call 604-732-3930
Testimonial - Direct Neurofeedback
"After many years in business, I had suddenly developed some performance anxiety at work.  I began feeling a great sense of nervousness over routine presentations and meetings.  The problem became so challenging I started considering retirement, but didn't want to.  I am a skeptic at heart. When someone told me they would be sticking wires on my head and I'll be better, I thought to myself "Ya, right!".  However, after about 10 sessions of Direct Neurofeedback, I went out and bought two new suits!  I started feeling like I was "back in the game".  I have an improved sense of confidence again."  S.W.
What Is Direct Neurofeedback? 5:48 minutes
Tamara Bell - TV host on Direct Neurofeedback
Text or Call 604-732-3930
Looking for an Alternative to Counselling?
Direct Neurofeedback - a spa for the mind.
- Anxiety, stress, panic, & depression reduced.

- Calms the mind quickly.

- Reduces mental tension.

- Brain fog lifts – greater clarity.
- Greater comfort in social situations.

- Boosts confidence.

- Sleep easy and long.

- Energy improves.

- Take more risks.
- The brain learns how to function more optimally and continues to improve itself.

- Results are amazing – you'll know in hours.

- Benefits are lasting.
"If you forgot what normal feels like or never knew it, trust me the effects of Direct Neurofeedback will normalize you." H.J. Vancouver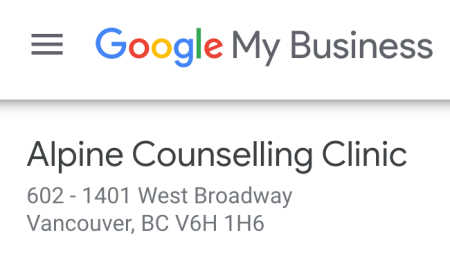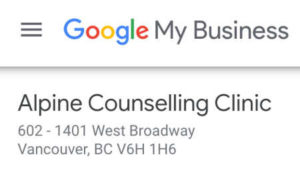 I would highly recommend visiting Alpine Counselling Clinic for neurofeedback therapy.
I don't normally feel any different after treatments, but over time I noticed that little things that used to annoy me or upset me weren't affecting me anymore.
Now after over 20 sessions, I feel way more focused, confident in myself, and overall a lot happier.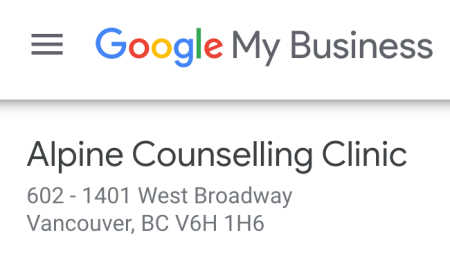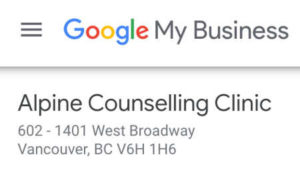 First day, first visit, with the calm and pleasant feeling of release, I was able to relax, I mean really relax for the first time in over a year.
They are top ranking people of earth, beautiful with bright smiles and aside from the professionalism extremely friendly.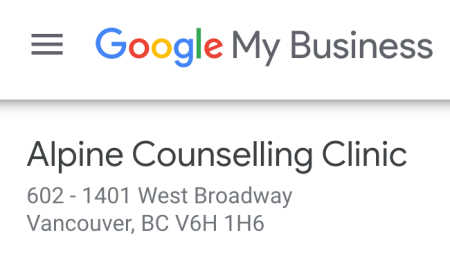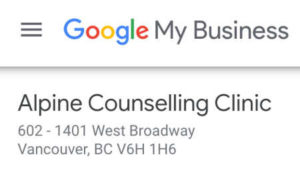 "For me it was one of the best decisions of my life. I was not diagnosed with any disorder but I am always searching for ways to improve my mental well being, we all suffer from some sort of anxiety, stress, etc. I was short tempered.
"What I have achieved in terms of inner state of peace and calmness with 20 sessions of Direct Neurofeedback equals to few years of constant deep meditation practices when I compare, and the great news is that the change is permanent!"
Neurofeedback Testimonials

"Doing Direct Neurofeedback has helped me change in profound ways.  It's been a life changing experience.  It's like night and day. I have become a lot more spontaneous, clearer in my feelings, and decisions.  I find I am more honest and open with people.  I can't hide my feelings anymore and it feels great. I am much more communicative with people and so much more aware of myself in that process.  All of which has allowed me to feel more connected to others." HW

"Doing the Direct Neurofeedback at the Alpine Clinic has been a game changer for me.  It's given me drive and energy.  I am able to focus on the positive, and feel like I am in control.  Although negative thoughts may come up, they don't take over and they don't become obsessive. I am able to make decisions more clearly and I am accomplishing things.  Some weeks I'm so far ahead on my "to do" list, I don't know what to do!" PS
Text or Call 604-732-3930
Client Describing his Addiction and Overcoming the Underlying Anxiety.
From Addiction to Peace of Mind - a Testimonial.
Overcoming the underlying anxiety, with Direct Neurofeedback, that caused him to drink.
A Client's Experience with Direct Neurofeedback
Got my life back! - a Testimonial. 
Describes how Direct Neurofeedback helped her get back on track after a major life crisis.
The Next Step is Yours - Take It!
A Personal Letter To YOU,
It takes courage to initiate a change in your life – especially one that has been weighing you down for a long time. It is almost as if that which you want to get rid of is a familiar friend. In reality it is your enemy that undermines and restricts you everyday.
Isn't it time to finally throw the enemy out and live the rest of your life free?
The expertise we have at the Alpine Counselling Clinic is unsurpassed. The thousands of clients we have helped to make significant changes in their lives over the past 30 years, bears good testament to our professionalism and commitment.
If you are hesitant in any way about taking the next step, call the number below and ask for me personally – so we can talk. I guarantee your satisfaction.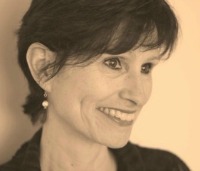 Claire Maisonneuve, director Alpine Clinic
Text or Call 604-732-3930
Recent Articles
This year, why not focus on your SQ rather than your EQ or IQ? Everyone knows about IQ, and most [...]
Text or Call 604-732-3930
Our phones are open 9:00 am - 8:00 pm Monday to Friday, all day Saturday and 10:00 am - 4:00 pm Sunday.