How Direct Neurofeedback Works  1:47 mins
Testimonial – Direct Neurofeedback
"After many years in business, I had suddenly developed some performance anxiety at work.  I began feeling a great sense of nervousness over routine presentations and meetings.  The problem became so challenging I started considering retirement, but didn't want to.  I am a skeptic at heart. When someone told me they would be sticking wires on my head and I'll be better, I thought to myself "Ya, right!".  However, after about 10 sessions of Direct Neurofeedback, I went out and bought two new suits!  I started feeling like I was "back in the game".  I have an improved sense of confidence again."  S.W.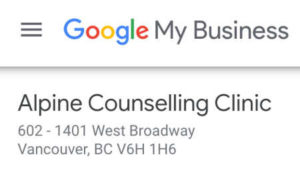 I would highly recommend visiting Alpine Counselling Clinic for neurofeedback therapy.
I don't normally feel any different after treatments, but over time I noticed that little things that used to annoy me or upset me weren't affecting me anymore.
Now after over 20 sessions, I feel way more focused, confident in myself, and overall a lot happier.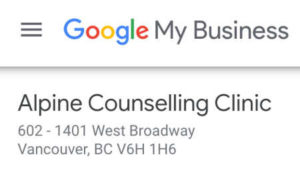 "For me it was one of the best decisions of my life. I was not diagnosed with any disorder but I am always searching for ways to improve my mental well being, we all suffer from some sort of anxiety, stress, etc. I was short tempered.
"What I have achieved in terms of inner state of peace and calmness with 20 sessions of Direct Neurofeedback equals to few years of constant deep meditation practices when I compare, and the great news is that the change is permanent!"
Client Describing his Addiction and Overcoming the Underlying Anxiety.
From Addiction to Peace of Mind – a Testimonial.
Overcoming the underlying anxiety, with Direct Neurofeedback, that caused him to drink.
A Client's Experience with Direct Neurofeedback
Got my life back! – a Testimonial. 
Describes how Direct Neurofeedback helped her get back on track after a major life crisis.
The Next Step is Yours – Take It!
A Personal Letter To YOU,
It takes courage to initiate a change in your life – especially one that has been weighing you down for a long time.

It is almost as if that which you want to get rid of is a familiar friend. In reality it is your enemy that undermines and restricts you everyday.
Isn't it time to finally throw the enemy out and live the rest of your life free?
The expertise we have at the Alpine Counselling Clinic is unsurpassed. The thousands of clients we have helped to make significant changes in their lives over the past 30 years, bears good testament to our professionalism and commitment.
If you are hesitant in any way about taking the next step, call the number below and ask for me personally – so we can talk. I guarantee your satisfaction.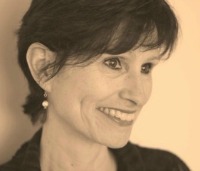 Claire Maisonneuve, director Alpine Clinic
What Is Direct Neurofeedback? 5:48 minutes
Tamara Bell – TV host on Direct Neurofeedback