Emotional Freedom Techniques
Emotional Freedom Techniques or EFT, is becoming known to many as the "modern miracle method".
The EFT tapping techniques are a series of astoundingly fast and easy processes that can help just about anyone to achieve genuine freedom from the emotions that have created problems in their lives. These techniques have been described by some as one of the most important breakthroughs in the area of psychology in this century. They have been used successfully with thousands of people with a broad range of difficulties.
 Understanding how emotional healing with EFT works may require an open mind for many people. The effectiveness of EFT only makes sense if it is related to the human energy system. Fortunately, you don't have to believe any of this to receive the positive benefits of using these techniques.
EFT is based on a revolutionary new discovery that violates most of the beliefs within conventional psychology.  It contends that the cause of all negative emotions is a disruption in the body's energy system.
Looking for an Alternative to Counselling?
Direct Neurofeedback – it's FAST ACTING!
– It's very effective at helping anxiety, depression and trauma.

– It is non-invasive, drug-free, painless and completely safe.

– Results are amazing and achieved from the first session – you'll know within hours.

– Direct Neurofeedback allows the body to relax and the mind to reset – it's a spa for the mind.
In brief, EFT is founded on the understanding that in addition to having a physical body which is fueled by food, we humans also run on an intricate energy system which is fueled by electrical impulses that run through the body. This energy system on which Chinese Acupuncture Meridian system is founded, holds the key to many of the disturbances we experience in our daily lives.
When this energy system is out of balance, it can deeply affect our emotional life.  The result may take the form of any type of emotional disturbance including, anger, depression, grief, guilt, anxiety, shame, procrastination and a full range of fears and phobias.  There may also be physical symptoms like pain, headaches, and tension that are related to these emotions. EFT provides relief from the majority of these disturbances.  Most energetic imbalances may be partially or completely relieved within a short time using this process, frequently within minutes. Others may be relieved through repetition of the process.  EFT frequently provides relief where other techniques have failed.
With remarkable consistency, EFT relieves symptoms by an unusual (but scientific) routine of tapping with the fingertips on a short series of points on the body that correspond to acupuncture points on the energy meridians. Where there is an imbalance, there is a corresponding blockage in the flow of energy through the meridian system.
The tapping serves to release the blockages that are created when a person thinks about or becomes involved in an emotionally disturbing circumstance. When this blockage is released, the emotions come into balance. Once balanced, the person cannot get upset about the circumstance no matter how hard they try. The memory remains but the emotional charge is gone.
The Next Step is Yours – Take It!
A Personal Letter To YOU,
It takes courage to initiate a change in your life – especially one that has been weighing you down for a long time. It is almost as if that which you want to get rid of, is a familiar friend. In reality it is your enemy, that undermines and restricts you everyday.
Isn't it time to finally throw the enemy out and live the rest of your life free?
The expertise we have at the Alpine Counselling Clinic is unsurpassed. The thousands of clients we have helped to make significant changes in their lives over the past 30 years, bears good testament to our professionalism and commitment.
If you are hesitant in any way about taking the next step, call the number below and ask for me personally – so we can talk. I guarantee your satisfaction.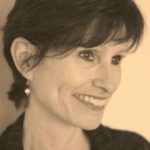 Claire Maisonneuve, director Alpine Clinic.