Online Counselling – Mature & Experienced Counsellors to Help You.
We help people bring a new calm and confidence to their lives.
Counselling Without Leaving Your Home
Phone or Zoom Counselling
Or
In Person in Office Counselling
We Are Covered By:
– Most Extended Health Benefits –
– ICBC –
– First Nations Health Authority –
– Crime Victim Assistance Program –
Mental Health is mental well-being
Your ability to overcome problems and flex as change happens.
Your comfort with social connections, and your ability to find purpose in your life.
Optimize Your Mental Health During These Difficult Times – We are here to help You.
Counselling at the Alpine Clinic can offer you the most profound opportunity to obtain insight into your issues and make lasting changes that begin to create the life you want for yourself.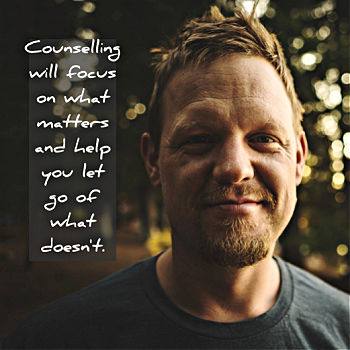 Claire Maisonneuve, director – Alpine Clinic
Looking for someone you can trust?
TESTIMONIAL – Dr. David Dyment MD, CCFP says,   
"As a family physician in Burnaby B.C., I have been referring patients to Claire Maisonneuve for the past 27 years. The feedback I have received has been remarkable. She gets results and I would strongly recommend Ms Maisonneuve for anyone seeking couples or individual therapy."
Over 30 years of helping clients make break-throughs in their lives. 
They can make you believe some crazy stuff.
Make you worry needlessly about things that haven't happened yet and maybe never will.
They can make you think that your life is over when it really isn't…..or that you have the virus when you really don't…… or that others don't care about you when they really do.
Fear and Anxiety will take you to the worst-case scenario.
Our Counsellors work with you from where you are at the present moment – professional guidance at its best to help you shift to a better place.
A Mentally Stable Place That You Can Live With – That's The Beginning Of The Work.
3 Words to Describe Depressed Behaviour
"Avoidance – Avoidance – Avoidance"
You'll stay away from things – from everything and everything becomes an effort – even those who love you are a burden.

 
Isolation is your friend.

 
Depression makes you search for ways out even when you were not really "in".

 
The cycle appears to have no end – THAT IS NOT TRUE.

 
Call Us From Your Home And We Will Help You Where You Are – – It's What We Do, It's What We Know.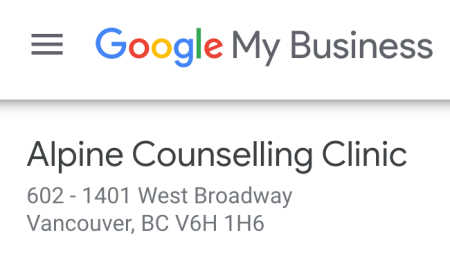 "I would like to give 10 stars."
"They did a great job for me. My anxiety, negative thoughts, stress are all manageable right now."
"My energy level has increased. My concentration is getting better. I am very happy."
"I highly recommend Claire and her team."
"Thank you Claire you changed my life."
What Are You Looking For Help With?
#1 Anxiety and Stress Specialists in Vancouver since 1991

Individual counselling is a process through which you would work one-on-one with a trained therapist—in a safe, caring, and confidential environment—to explore your feelings, beliefs, or behaviour.  The process can help you work through challenging circumstances, identify aspects of your life that you would like to change, resolve difficult relationships with others, set personal goals, or work towards a desired change.  …. more
What you need to know is that "anxiety doesn't just go away" over time.  If you don't attend to it, it starts creeping up in different areas and over time can make your life shrink!  The cost of anxiety when left untreated will take its toll:
On your body: tension headaches, G.I. problems.

On your relationships: irritability and increased conflict.

On your family: impatience and on edge with your kids.

On your future: unable to pursue your dreams ….more
"After going to a bunch of different places, finally with Claire I learned some helpful things about myself and picked up some skills that have changed how I deal with feeling anxious and worrying that I'm going to have a panic attack. Now I know I can manage my emotions, they're not managing me, and I don't wake up wondering how bad my day might get." C.W. Vancouver
Claire Maisonneuve MA RCC
Director, Alpine Counselling Clinic
For over 30 years I have explored and implemented different approaches and strategies with my clients. My approach to therapy is holistic in that I address your issues from all aspects of your being, including your mind, body, emotions and spirit. I draw on years of work with advanced techniques of Cognitive Behaviour Therapy, training in body centered therapies and on Psycho-spiritual principles. My methods are scientifically validated and evidenced based.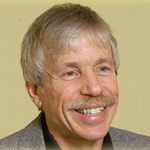 Dr. Avrum Miller
Registered Psychologist, #1148
In addition to individual and relationship counselling, I also provide critical incidents stress debriefings to various groups. I am a certified Employee Assistance Practitioner and offer consultation services and workshops upon request.
In my practice, I work collaboratively with clients in defining problems and developing solutions. My purpose is to help you gain a clearer understanding of what is true and necessary for you while providing guidance and support in working toward change.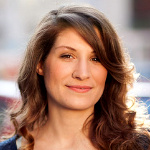 Deborah Buthmann
Master's Clinical Psych, RCC
There are times when life can be overwhelming, when we feel uneasy, stuck in our patterns or disconnected from ourselves. Challenges or difficult circumstances can drain the life force within us. As a therapist I believe that every situation and behaviour has a purpose and meaning and every single one of us holds an innate drive for wellness and resilience within. With the right tools challenges can be conquered regardless of how discouraged or lost we might feel.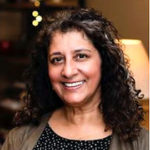 Lori Sangha
BSW., MC., CCC
I believe that solutions for life's struggles can be discovered through a respectful, collaborative process in counselling. I offer a safe, caring and holistic approach, helping you to discover and build upon untapped inner strengths and resources so you can move towards resolution, healing and success.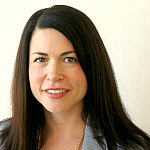 I work with the idea that all behavior has purpose and meaning. My intention is to create a warm and encouraging environment that provides people with genuine opportunities for reflection, insight, and positive change.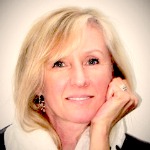 My work is informed by the idea that all problems are about relationships. When these relationships are working, we feel a genuine sense of wellness but when any one of these relationships are fractured in some way, our sense of well being is threatened and we will begin to see symptoms physically, emotionally, and/or in our relationships.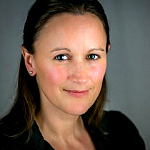 Annique Doucette
M. Ed., RCC
I guide clients through – and beyond – symptoms of anxiety and depression to a calmer mind, improved mood, and a deeper understanding of themselves.
My approach is rooted in psychodynamic and attachment based theories – meaning that I appreciate the impact of our earliest experiences and our most significant relationships.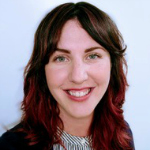 Jade-Elise Kirk
MA., DVATI, RCC
You deserve to live the life you desire, loving the person you are, with the story that you have. If you find that you are having difficulty identifying how to manage changes in your life, are struggling to cope with symptoms related to anxiety and depression, or are generally discouraged when trying to create the life that you desire, it may be a sign that you are in need of support.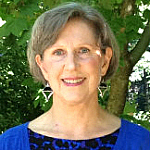 Jennifer Scott
RSW, RCC, BC-DMT
Helping people transform life's challenges into opportunities for change, growth, and connection has been my passion and focus for more than 20 years in my work as a social worker, counsellor, and psychotherapist.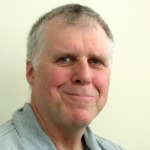 Counselling can be helpful for several different reason:
Identifying and working through emotions, such as grief, depression, rage
Calming the whirl of thoughts and clarifying thinking
Building richer connections with those around you
Moving past constricting beliefs or life patterns
Getting support as you make decisions that are congruent with your needs and values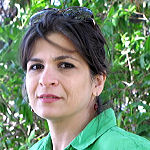 I support you to take a compassionate and curious look at your inner world of thoughts, emotions, bodily sensations, and memories. I teach you tools to loosen the grip of old narratives, unhelpful thought patterns and negative self-beliefs.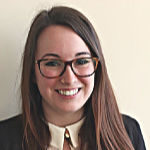 Alyssa Jones 
Office Manager
Her positive disposition and effervescent personality make for an endearing first contact when you call. While listening to you she will ascertain which is the best counsellor suited to your needs and tell you immediately when you can get an appointment. She is on it!

"My decision to choose Alpine was probably the important decision that I have ever made in my life and I will always consider Skyelar Napier one of the most influential people in my life. I am so blessed to have this relationship and am so grateful for all that the clinic and the professionals who work there have, and continue to do, to help me make the best of each day." G. W.

"I felt trapped by my past, was continually bombarded with negative thinking, and was steadily gaining weight. Through the counseling I received from Claire …I was able to accept my past, calm the negative thoughts, and begin to lose weight. Claire offered me practical skills to deal with adverse situations and enabled me to re-take control of my life…. I now feel free from my past and look to the future with confidence." P.M. Delta

"The professionalism I encountered enabled me to take the leap of faith – and accept that I truly needed my counsellor's help.  The structure and continuity enabled step-by-step progress. The building blocks are solid. The timeline – given the massive result – was short, just months in duration."  L.B. Surrey

"Claire I want to thank you so much.  I did not know what to expect when I began work with you, but now know how pivotal it was in moving beyond past events.   I can honestly say that I feel myself again and that life has regained it's spark. You truly are gifted in your work.  As you have helped many, thank you for playing this role in my life." C. C.
Let Us Help You Change Your.....Mind.....Life?
Self-Help Articles
Don't be alarmed, you're likely having a normal reaction to an abnormal situation. Many people have difficulty getting past certain events that have happened to them and find it challenging to "get over" persistent negative [...]
The Next Step is Yours - Take It!
A Personal Letter To YOU,
It takes courage to initiate a change in your life - especially one that has been weighing you down for a long time. It is almost as if that which you want to get rid of is a familiar friend. In reality it is your enemy, that undermines and restricts you everyday.
Isn't it time to finally throw the enemy out and live the rest of your life free?
The expertise we have at the Alpine Counselling Clinic is unsurpassed. The thousands of clients we have helped to make significant changes in their lives over the past 30 years, bears good testament to our professionalism and commitment.
If you are hesitant in any way about taking the next step, call the number below and ask for me personally - so we can talk.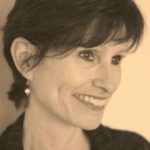 Claire Maisonneuve, director Alpine Clinic.