Generalized Anxiety feels awful and is scary.
Whether you are struggling with
Constant worry

Racing thoughts

Feeling overwhelmed

Waking up with feelings of dread

Heart palpitations

Panic attacks

Fears of going crazy

Difficulty focusing…..
What you need to know is that "anxiety doesn't just go away" over time.  If you don't attend to it, it starts creeping up in different areas and over time can make your life shrink!
The cost of Generalized Anxiety…
Left untreated it will take its toll:
On your body: with tension headaches, GI problems and high blood pressure.

On your marriage:  your irritability and sense of panic can make communicating a lot more difficult.

On your family: it will create anxiety in your kids and make you impatient and on edge with them.

On your future:  it will stop you from taking the risks you need to pursue the dreams and goals you have.
Looking for an Alternative to Counselling?
Direct Neurofeedback – it's FAST ACTING!
– It's very effective at helping Anxiety.

– It is non-invasive, drug-free, painless and completely safe.

– Results are amazing and achieved from the first session – you'll know within hours.

– Direct Neurofeedback allows the body to relax and the mind to reset – it's a spa for the mind

.
If you have Generalized Anxiety you might:
Believe you "should" not make a wrong decision or make a mistake and "must" do things right.

Compulsively apologize for yourself and worry others will feel hurt.

Find it hard to say no or ask for what you want without feeling guilty.

Always feel that something needs to be done, and that you can't simply sit and relax.

Have difficulty sleeping, concentrating and staying focused.

Live with a knot in your stomach or nausea.

Have frequent critical thought about yourself.

Find it difficult to relax and wind down … Even on holidays.

Worry things will go wrong even when everything is going all well.
Generalized Anxiety becomes a problem when:
The discomfort lasts uncomfortably long and occurs too often.

It interferes with your ability to do what you wish to do in your life

It gets in the way of your connection with other people

It exceeds the actual level of danger or risk that you are actually in

No matter how much you try to control it, it keeps hijacking you
There are many different factors and reasons why people suffer from anxiety.  But what's most important now, is how you can move forward in your life with more calmness and inner peace. 
Our focus at the Alpine Counselling Clinic is to help you create the life you want.
We are experts in helping you gain the right tools and strategies to help manage your fears and overcome your limitations.
The Next Step is Yours – Take It!
A Personal Letter To YOU,
It takes courage to initiate a change in your life – especially one that has been weighing you down for a long time. It is almost as if that which you want to get rid of is a familiar friend. In reality it is your enemy, that undermines and restricts you everyday.
Isn't it time to finally throw the enemy out and live the rest of your life free?
The expertise we have at the Alpine Counselling Clinic is unsurpassed. The thousands of clients we have helped to make significant changes in their lives over the past 30 years, bears good testament to our professionalism and commitment.
If you are hesitant in any way about taking the next step, call the number below and ask for me personally – so we can talk. I guarantee your satisfaction.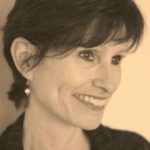 Claire Maisonneuve, director Alpine Clinic.