Geoff Lyon M. Ed., RCC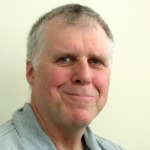 I offer help by using a variety of different methods, focusing on the body, mind, and spirit, all done in the context of a professional and respectful relationship.
My goal is to use my training and experience to offer as many of these opportunities as possible to the people I work with.
As a Registered Clinical Counsellor, (BCACC #932), I have over 30 years experience in the counselling field.
I work with individuals and couples, with the elderly and youth, with diverse populations and welcome clients with of all backgrounds.
As well as my main employed work, I also did extensive volunteer work with the refugee community helping establish an agency (VAST) offering counselling to refugees who have undergone trauma.
I specialize in helping people with:
Anxiety
Depression/grief
Substance use
Violence in relationships
Survivors of physical and sexual abuse
First Nation's people who are survivors of residential schools
Refugees suffering from the effects of trauma.
In the work that I do I help people find and appreciate and use the strengths that they already have and assist them in creating further resources for themselves.  I support people having compassion for their struggles and to see the meaning of the current difficulties in the context of their life journey.  When opportunities present I use the immediate interactions in the room to clarify issues and encourage growth by practicing new behaviours.  I support people to learn from their body's reactions as often these are the most honest and can remind us of parts of ourselves we may have been taught to reject or deny.  I strive to listen and understand and provide the best support that I can but also acknowledge inevitable misunderstandings.
I trained in Gestalt Therapy for a number of years and was later a member of the faculty of the Gestalt Experiential Training Institute.  I was trained and had over three years of supervision in working with couples using a model developed by UBC professor Dr. John Friesen which he called Experiential Systemic Marriage and Family Therapy.  Later, I continued my learning by participating in approximately ten years of weekly supervision using a model called Integrative Psychotherapy developed by Richard Erskine.  I have also completed training in another model working with couples called Emotionally Focused Couples Therapy developed by Dr. Sue Johnson.  I have completed the two levels of training in EMDR a very popular approach used mainly in working with trauma.  A common element in many of my trainings has been using experiential techniques to explore and work through issues.