Jade-Elise Kirk, MA., DVATI, CCC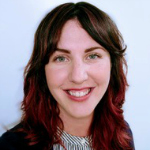 I provide a safe, respectful, non-judgmental environment where you can explore challenges within your life and move towards emotional balance.
My experience includes:
Since 2012, I've had the privilege of supporting women and children who have experienced domestic violence, children and families managing cancer diagnoses, and a number of children, youth, and families that continue to experience intergenerational trauma and socioeconomic barriers that affect their health and wellness. I continue to specialize in working with adults, children, and youth, who are affected by symptoms of PTSD, anxiety, depression, low self-worth, and patterns of self-criticism.
Area of Practice:
Trauma
Depression and Anxiety
Recovery from Childhood Abuse and Trauma
Anger Management
Grief and Loss
Life Changes
My Approach:
In my practice I will work collaboratively with you to best understand your needs and desires for the future. My approach is framed with the belief that our behaviours are formed through environments and relationships that have influenced our development. I encourage self-reflection and insight by gently identifying patterns within your emotions, thoughts, and belief systems. I also recognize personal strength and resilience to best understand how you move through difficulties that arise in your life. I have a holistic approach within my work, where I place importance on what is happening for you within both your mind and body. My practice is informed by an integrated approach where I draw from CBT, Brainspotting, CFT, humanistic therapies, narrative therapy, solution focused therapy, and somatic art therapy.
Client Testimonials:
"I began counselling because I wanted to learn how to deal with my anxiety. Before therapy, I did not know how to describe my feelings or how to break down my thoughts. I felt stuck as I wanted to be more emotionally resilient but I did not know how to do it. Through my counselling with Jade-Elise, I learned how to accept my anxiety and understand what core values drove my emotions. I learned how to be self-compassionate, a tool I am still developing now, but one that I know how to develop because of Jade-Elise. I would recommend Jade-Elise to anyone who wants to try counselling and to anyone who wants clarity!" SL – Jan 2020

"In our sessions, Jade immediately created a comfortable, supportive, and safe atmosphere. She is an excellent listener, and she provided perceptive and insightful feedback and suggestions throughout our time. I felt that she understood my experiences and feelings, and Jade offered concrete strategies and approaches for me to pursue in order to address my challenges. I would unreservedly recommend Jade to anyone looking for a supportive and safe counselling experience." M – Sept 2019

"Six months prior to my first session with Jade, I ended up in an emergency room with my first panic attack. It was a very terrifying experience since I had no idea what was happening to me; hence, the emergency room visit. Afterwards, I lived in constant fear of getting another panic attack and not being able to cope with it. Thanks to the therapy treatment I received at Alpine Clinic, I regained my life back. I am able to walk wherever I want again and I am free of panic attacks. Jade was very patient and understanding. She taught me coping techniques, which I was able to quickly apply in real life situations. The whole therapy took only 8 weeks." GS – Sept 2019