Dr. Avrum Miller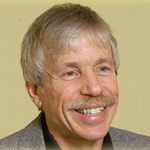 Registered Psychologist, #1148
Doctor of Education, 1987
In addition to individual and relationship counselling, I also provide critical incidents stress debriefings to various groups. I am a certified Employee Assistance Practitioner and offer consultation services and workshops upon request.
My background over the last 17 years includes positions in management and counselling in a variety of mental health, University and business settings.
My approach to counselling is primarily cognitive behavioural in orientation with my focus concentrating on the present and future. I believe that it is important to have an understanding of the past but this insight in and of itself does not necessarily lead to change. My goal is to equip my clients with problem solving strategies and techniques that they can apply in the here and now. I usually provide homework such as practicing relaxation, guided imagery, or assertiveness techniques. I also use EMDR in my practice when appropriate to help a client unblock various traumas which may be negatively impacting on their thoughts, feelings, and behaviours.
Dr. Avrum Miller aims focus in counselling is to validate and normalize my client's experiences, encourage them to verbalize their feelings, mobilize their internal and external resources, identify their issues and provide them with tools to manage their symptoms effectively. I see counselling as a collaborative process in which my clients and I are a team working towards a common goal.