DARe: Dynamic Attachment Re-patterning Experience
The focus of this therapeutic model is on using somatic (body) experience in conjunction with Attachment Theory for the purpose of healing early attachment wounds.
Such wounds do not "heal with time" but instead must be attended to by the individual with curiosity and compassion. These wounds are not simply memories stored in the mind, but they have also been locked into the body as they usually occur in childhood when the mind has not developed sufficiently to deal with such experiences effectively.
Using a series of simple techniques that interplay between memories, body sensations and dialogue, traumatic events related to disrupted attachment experiences are released, allowing the body and mind to self-regulate and emotional balance to be restored.
Looking for an Alternative to Counselling?
Direct Neurofeedback – it's FAST ACTING!
– It's very effective at helping anxiety, depression and trauma.

– It is non-invasive, drug-free, painless and completely safe.

– Results are amazing and achieved from the first session – you'll know within hours.

– Direct Neurofeedback allows the body to relax and the mind to reset – it's a spa for the mind.
The Next Step is Yours – Take It!
A Personal Letter To YOU,
It takes courage to initiate a change in your life – especially one that has been weighing you down for a long time. It is almost as if that which you want to get rid of, is a familiar friend. In reality it is your enemy, that undermines and restricts you everyday.
Isn't it time to finally throw the enemy out and live the rest of your life free?
The expertise we have at the Alpine Counselling Clinic is unsurpassed. The thousands of clients we have helped to make significant changes in their lives over the past 30 years, bears good testament to our professionalism and commitment.
If you are hesitant in any way about taking the next step, call the number below and ask for me personally – so we can talk. I guarantee your satisfaction.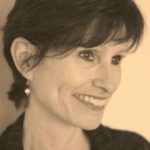 Claire Maisonneuve, director Alpine Clinic.