Integrative Body Psychotherapy
Integrative body psychotherapy (IBP) is a unique system of therapy that deeply understands and makes use of the interconnection between mind and body.
Through practical, well-grounded and effective strategies, IBP helps you gain awareness of your thoughts, feelings and body experiences and how these are interconnected. This knowledge helps you become aware of how tensions in the body are related to negative thinking and feeling patterns such as worry, fear, guilt and frustration.
This approach works from body to mind.  It makes use of very gentle strategies using the breath and your own connection to bodily experiences to relieve the muscle tensions in the body, which in turn changes the habitual negative thinking and feeling patterns connected to these tensions.
Looking for an Alternative to Counselling?
Direct Neurofeedback – it's FAST ACTING!
– It's very effective at helping anxiety, depression and trauma.

– It is non-invasive, drug-free, painless and completely safe.

– Results are amazing and achieved from the first session – you'll know within hours.

– Direct Neurofeedback allows the body to relax and the mind to reset – it's a spa for the mind.
This results in a greater experience of well-being both physically and emotionally. For more details see: www.ibponline.org
The Alpine Counselling Clinic is located in Vancouver, BC. Our team of experienced counsellors and therapists utilize proven and well researched methods to provide relief from the symptoms of anxiety, stress, depression and panic.
The Next Step is Yours – Take It!
A Personal Letter To YOU,
It takes courage to initiate a change in your life – especially one that has been weighing you down for a long time. It is almost as if that which you want to get rid of, is a familiar friend. In reality it is your enemy, that undermines and restricts you everyday.
Isn't it time to finally throw the enemy out and live the rest of your life free?
The expertise we have at the Alpine Counselling Clinic is unsurpassed. The thousands of clients we have helped to make significant changes in their lives over the past 30 years, bears good testament to our professionalism and commitment.
If you are hesitant in any way about taking the next step, call the number below and ask for me personally – so we can talk. I guarantee your satisfaction.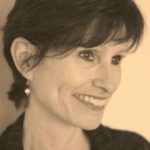 Claire Maisonneuve, director Alpine Clinic.