It's never easy when a marriage or significant relationship ends. Whatever the reason, it turns your world upside down and triggers all sorts of painful emotions. Separation and divorce are big changes, and changes are stressful. Out-of-control stress can wear you down and take a huge toll on your emotional and physical health.
A separation and divorce is painful because it represents the loss, not just of your relationship, but also of shared dreams and commitments. These relationships begin with excitement and hope for the future. But when they fail, it's common to experience profound disappointment, stress and grief.
Grief is a natural reaction to loss, and separation and divorce involve multiple types of loss:
Loss of companionship and shared experiences

Loss of support, be it financial, intellectual, social, or emotional

Loss of hopes, plans, and dreams
If your partner is the one who chose to end your relationship, you may also feel rejected and betrayed. No matter what the reason, separation and divorce are complex, and so are the reactions to it. There is no right or wrong response.
Divorce may also contribute to or exacerbate certain mental health conditions, such as depression, anxiety, or personality diagnoses. Many people also perceive divorce as a personal failure.
Supporting children through separation and divorce:
If the couple separating has children, separation and divorce get much more complex. Like their parents, children experience the full range of human emotions, happiness, sadness, joy, grief, anxiety, depression and more. Like all of us, children are deeply affected by what happens in their environment.
Unlike their parents, and other adults, children will often use behaviours instead of words to express what they are feeling. Depending on the age of the child, these behaviours can include bedwetting, tantrums, nightmares, hyperactivity, peer conflicts, withdrawal and a host of other behavioural issues.
Questions to consider when children are affected by separation or divorce:
What do you tell the children?

Where will the children live?

What if they hate us?

Is this really what's best for our family?
Although strong feelings can be tough on kids, there are some common reactions that you can expect from them:
Anger. Your kids may express their anger, rage, and resentment with you and your spouse for destroying their sense of normalcy.
Anxiety. It's natural for children to feel anxious when faced with big changes in their lives.
Mild depression. Sadness about the family's new situation is normal, and sadness coupled with a sense of hopelessness and helplessness is likely to become a mild form of depression.
If things get worse rather than better after several months, it may be a sign that your child is stuck in depression, anxiety, or anger and could use additional support.
Looking for an Alternative to Counselling?
Direct Neurofeedback – it's FAST ACTING!
– It's very effective at helping emotional toll of infidelity, anxiety, stress or loss.

– It is non-invasive, drug-free, painless and completely safe.

– Results are amazing and achieved from the first session – you'll know within hours.

– Direct Neurofeedback allows the body to relax and the mind to reset – it's a spa for the mind.
Watch for these warning signs of separation and divorce related depression or anxiety:
Sleep problems

Poor concentration

Trouble at school

Drug or alcohol abuse

Self-injury & eating disorders

Angry or violent outbursts

Withdrawal from loved ones

Refusal of affection
If you're dealing with separation and divorce, it's important to ask for help.
The way you handle a separation is important because of the effect it can have on the rest of your life. If you do not deal with the pain, you may be unhappy for a very long time. It can also have big consequences for your livelihood, future relationships and your children.
You can choose to get support as an individual, as a couple, or as a family, or through group support, depending on your situation and need.
After you contact our office, we'll work together on a plan that helps you:
Understand normal reactions to stress and loss

Explore the possible reasons for the break-up

Understand what might be going on for you and your partner now

Communicate effectively with your partner

Help you to explore sources of support

Advise you of appropriate services

Identify and access your own personal resources

Communicate with the most important people in your life

Advise you on how to support the children

Facilitate re-engagement with each other if there is a glimmer of hope

'Normalize' feelings, thoughts and behaviours during this time of crisis
If you're a parent, we'll help you support your children in the best possible way. If all members of the family are able to discuss their feelings about the separation or divorce, they may be able to process their emotions more easily and better adjust to the changes.
The Next Step is Yours – Take It!
A Personal Letter To YOU,
It takes courage to initiate a change in your life – especially one that has been weighing you down for a long time. Sometimes the consequences of change seem insurmountable and yet the thought of continuing to live everyday unchanged is impossible.
Isn't it time to finally live with a sense of openness and acceptance?
The expertise we have at the Alpine Counselling Clinic is unsurpassed. The thousands of clients we have helped to make significant changes in their lives over the past 30 years, bears good testament to our professionalism and commitment.
If you are hesitant in any way about taking the next step, call the number below and ask for me personally – so we can talk. I guarantee your satisfaction.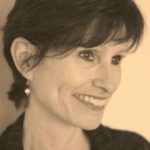 Claire Maisonneuve, director Alpine Clinic.