Panic/Anxiety Attacks are Frightening, Exhausting and at times Debilitating
But they CAN be stopped!
FREE WEBINAR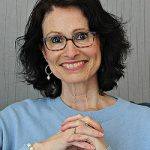 What Will You Learn In This FREE Webinar?
1. How and why Panic/Anxiety attacks happen to you.
2. How and why you get stuck in the cycle of Panic/Anxiety.
3. Four strategies to stop a Panic/Anxiety attack dead in its tracks.
4. How to completely eliminate Panic/Anxiety attacks in your life.
Wednesday March 23rd
11.00am PDT
Get Replay for 48 hours if you can't attend.
Webinar Registration – "How to Stop Panic/Anxiety Attacks"