Workplace stress affects both life at work and at home.
Your stress from work can affect
Your workplace performance

Your relationship with coworkers and peers

The quality of your work

Your relationship with superiors

Your relationship with your family members

Your physical health
As a result you may experience:
Excessive fatigue

Irritability

Decrease productivity

Difficulty concentrating

Making more mistakes
During their time off, 83 percent of men and 72 percent of woman report that workplace stress and anxiety interferes with their personal life.
Workplace stress is on the rise! Why?
Looking for an Alternative to Counselling?
Direct Neurofeedback – it's FAST ACTING!
– It's very effective at helping stress and anxiety.

– It is non-invasive, drug-free, painless and completely safe.

– Results are amazing and achieved from the first session – you'll know within hours.

– Direct Neurofeedback allows the body to relax and the mind to reset – it's a spa for the mind.
Here are some of the most common reasons people experience workplace stress:
Long hours

Deadlines

Interpersonal conflict

Inability to deal with conflict

Demanding supervisors

High workloads and time pressure

Lack of clear direction

Low control

Staff management

Low rewards including money, career opportunities

Experiencing unfairness, discrimination

Insensitive, humiliating or abusive treatment from superiors
Many employees whose stress and anxiety interferes with their work don't want to talk to their employer about their issues because they fear:
Their boss would interpret it as lack of interest or unwillingness to do the activity.

Being labeled "weak".

It would affect promotion opportunities.

It would go in their file.

They may be laughed at or not taken seriously.
We can help you deal with ALL of the difficulties above.
Our services are confidential and will empower you to deal with your workplace issues discretely and effectively.
The Next Step is Yours – Take It!
A Personal Letter To YOU,
It takes courage to initiate a change in your life – especially one that has been weighing you down for a long time. It is almost as if that which you want to get rid of, is a familiar friend. In reality it is your enemy, that undermines and restricts you everyday.
Isn't it time to finally throw the enemy out and live the rest of your life free?
The expertise we have at the Alpine Counselling Clinic is unsurpassed. The thousands of clients we have helped to make significant changes in their lives over the past 30 years, bears good testament to our professionalism and commitment.
If you are hesitant in any way about taking the next step, call the number below and ask for me personally – so we can talk. I guarantee your satisfaction.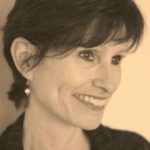 Claire Maisonneuve, director Alpine Clinic.